Australia's premier convention, entertainment and exhibition venue hosts immersive two-day event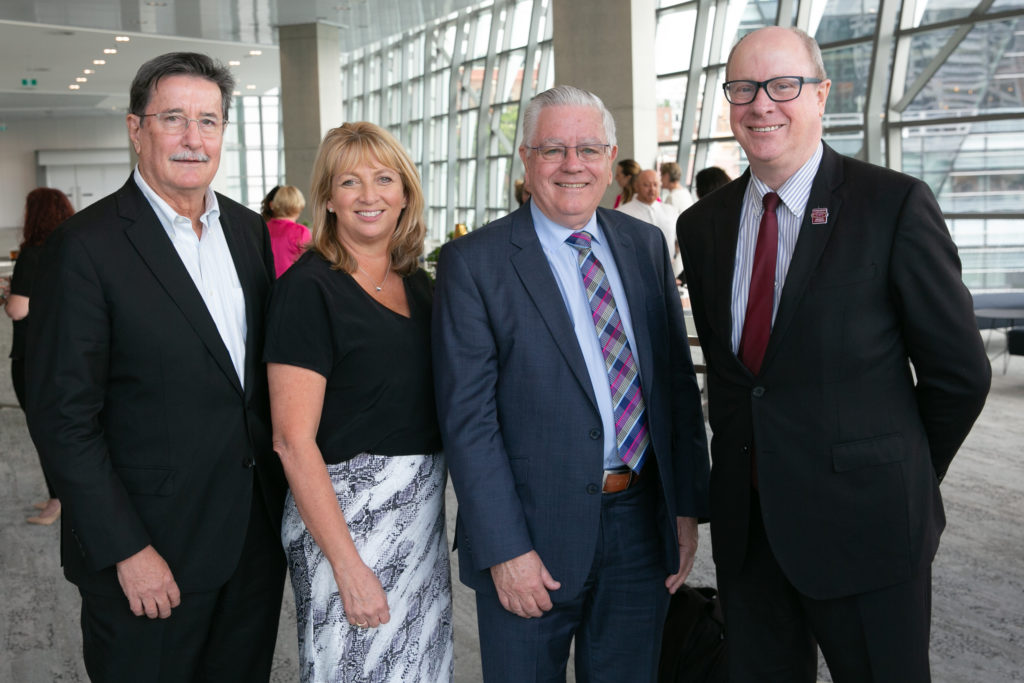 Professional conference organisers (PCOs) from across the country have come together at International Convention Centre Sydney (ICC Sydney) for the second annual industry update and roundtable to promote open dialogue, peer-to-peer collaboration and leadership in action.
Taking place over two days, the event immersed PCOs in authentic Sydney experiences, including a discovery tour emceed by Tourism and Transport Forum CEO, Margy Osmond. Here, attendees witnessed unique attractions such as Opera on the Harbour and heard about new development plans in the pipeline, including Campbell's Cove while cruising across the harbour.
The venue team and city representatives also provided examples of the competitive advantage of hosting association business events in Sydney and facilitated a dynamic, collaborative session with PCOs on their shared future in the industry.
CEO of Associations Forum and panel moderator, John Peacock, praised ICC Sydney for establishing a close relationship with PCOs.
"Quality and experienced PCOs play an important role in assisting associations to achieve association conference success. By running their PCO Roundtable, ICC Sydney has demonstrated a strong commitment to working with PCOs, engaging them throughout the journey to ensure their clients' success.
"The ICC Sydney team are passionate advocates for their PCO partners, city, clients and delegates. The PCO Roundtable further instilled confidence in ICC Sydney as an exemplary venue."
The event equally provided an opportunity for ICC Sydney to share insights and the latest industry trends before updating PCOs on key business developments spanning event planning, food and beverage, audio visual (AV), technology and the venue's multi-streamed Legacy Program.
Speaking at the roundtable, ICC Sydney CEO, Geoff Donaghy, said a contributing factor to ICC Sydney's success was its robust relationships with PCOs.
"The partnerships we have built with a diverse number of PCOs has undoubtedly contributed to our achievements and established reputation. Last year, we listened and we learned, and as a result we achieved a delegate satisfaction rating of 99% and a client satisfaction rating of 97%.
"PCOs appreciate that we have differentiated ourselves with our people, our community advocacy, our connections and our ability to enrich events with world-leading concepts and innovations."
Director of Consec – Conference and Event Management, Barry Neame, congratulated ICC Sydney for demonstrating leadership in action. "When it comes to innovation and engagement, ICC Sydney is adding value for clients and visitors.
"Its Legacy Program, which provides clients with the ability to contribute to Sydney's cultural capital, and advance the social and sustainability objectives of their events, is an example of this.
"ICC Sydney has demonstrated, be that through minimising waste at events, arranging First Nations cultural tours or engaging with students, that it is committed to leaving a lasting legacy for the events it hosts."
WALDRONSMITH Management Managing Director, Kate Smith, said ICC Sydney's commitment to working collaboratively with PCOs is a positive approach to creating success for our shared clients.
"ICC Sydney's commitment to working hand-with-hand with us for all aspects of an event, from culinary to audio visual and ICT and in considering the sometimes unique needs of our clients, demonstrates the value of collaboration in bringing about experiences that help our clients achieve their goals."
The event culminated with a surprise sampling of a wholly plant-based menu as part of ICC Sydney's commitment to innovation. In keeping with the venue's Feeding Your Performance Philosophy, the menu was designed with fresh, seasonal and locally sourced ingredients and paired with wines from regional communities across New South Wales.
Looking ahead to ICC Sydney's third PCO roundtable in 2020, Donaghy said alignment with PCOs was a top priority for the venue to help shape its future.
"The insights and feedback received from PCOs is fundamental to help inform our future strategy so that we can build on our success for our best year yet in 2020, pushing boundaries to exceed expectations."
To find out more about ICC Sydney, visit www.iccsydney.com and to join the conversation, visit Facebook, LinkedIn, Instagram or Twitter.
Media contact:
Samantha Glass
Email: comms@iccsydney.com
Join us for the 12th Annual PCOA Conference and Exhibition, being held at International Convention Centre (Sydney), from 8 – 10 December 2019
International Convention Centre Sydney (ICC Sydney) –  PCO Association  business partner