Advertise your position vacant directly to those in the Meetings & Events Industry.
To advertise on this page your vacant position must be within the Meetings and Events Industry.
Advertising Rates
Members and business partners – Complimentary
Non members – $150.00  (incl. GST) per advert per month
Maximum of 250 words and one (1 ) company logo
To book your advert, please contact Cindy on email cindy@pco.asn.au.
MARKETING AND COMMUNICATIONS MANAGER – SYDNEY
International Convention Centre Sydney (ICC Sydney)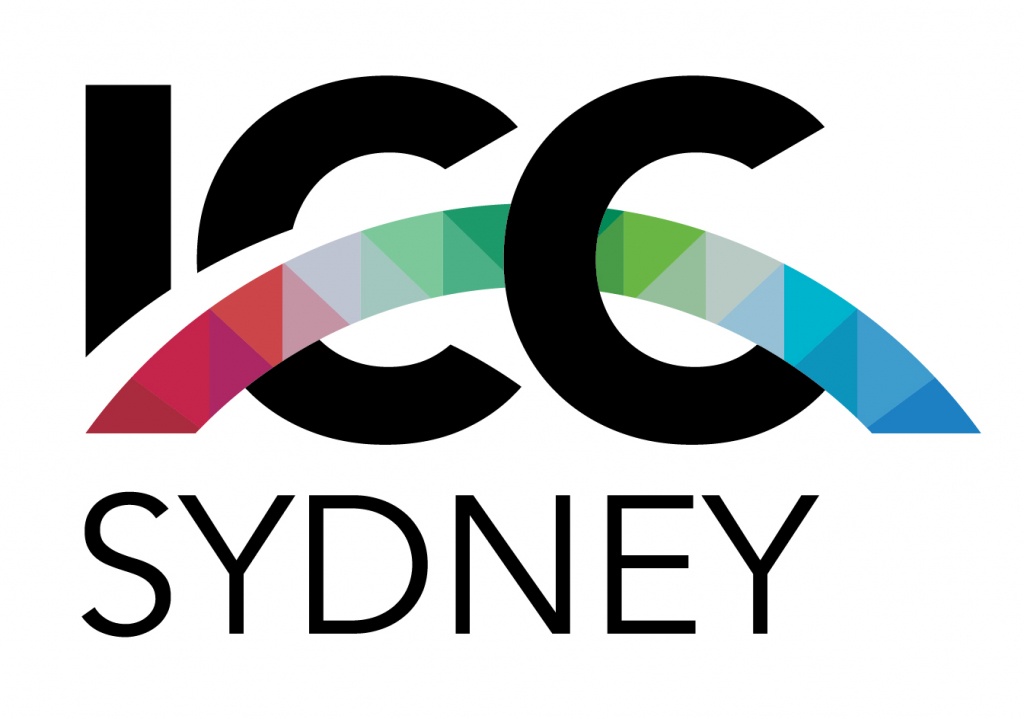 About ICC Sydney
ICC Sydney is Australia's premier convention, exhibition and entertainment precinct. The world class venue provides the ultimate in quality, choice and flexibility for collaboration and innovation. Managed by ASM Global, every event at ICC Sydney is supported by globally experienced professionals within a culture that celebrates diversity and seeks to make a difference.
About the Role
Exciting and rare opportunity to take the lead in this 12-month parental leave contract as ICC Sydney's Marketing and Communications Manager.
You will play a vital role in continuing to build our world class brand and #morethanavenue campaign, whilst executing the department's marketing strategy and ensuring key deliverables are met. This position reports to the Director of Corporate Affairs, Communication and Sustainability and manages a small team of marketing professionals. This leading role will see you take on a range of responsibilities including, but not limited to:
Deliver ICC Sydney's marketing strategy, campaigns and initiatives in accordance with deadlines, objectives and KPIs
Oversee the content and performance of the ICC Sydney & Aware Super Theatre websites, social media channels and supporting tools and software and monitoring of social media channels in line with issues management protocols
Maintain marketing, operational and business development tools and promotional material
Implement media buy across trade, partner, native and digital advertising
Manage project development and benchmarks for key client journey projects and competitor research
Support the wider business on recruitment campaigns, product launches and marketing-related client enquiries
Work in partnership with destination marketing and other partners to implement cooperative marketing activity
Manage relationships with key agencies, internal and external clients, partners and suppliers
Work in partnership with destination marketing and other partners to implement cooperative marketing activity
Manage relationships with key agencies, internal and external clients, partners and suppliers
Deliver monthly, quarterly and annual insights and analytics on marketing campaigns, digital footprint and overall strategy
Monitor expenses through monthly and annual marketing budget managementMonday – Friday full-time availability, although flexibility with working hours is required across evenings and weekends pending events and social media management.
About you
The successful candidate will bring extensive marketing experience, have a strong focus in digital marketing and be adept in project management. You will have strong stakeholder engagement experience and well-rounded experience in planning, delivering and reporting on multi-channel marketing strategies.
Additionally, you will have a positive attitude, a high level of integrity, a demonstrated commitment to your career in marketing and communication, with a desire to be part of one of the largest and most innovative events businesses in Australia.
Critical to the success of the role is your track record in managing a team and passion for driving results, underpinned by well-developed and polished communication skills. You will present with current working knowledge of marketing trends, be commercially savvy and have experience ideally within the events, tourism and/or hospitality industries.
Discover an extraordinary career with ICC Sydney!
Due to the nature and requirements of this particular role, you must be an Australian Citizen, permanent resident of Australia, or hold an appropriate visa that allows you to work unrestricted in Australia.
Please submit a one to two page covering letter outlining your relevant experience for the role via the ICC Sydney Careers Page.
If you have questions, regarding this role the Human Resources Team is available to have a confidential discussion. You can contact Erin Rugg (erugg@iccsydney.com).
Please Note: relevant screening checks will be conducted as part of the recruitment process. These include National Criminal Records and National Police Background Checks, Proof of Identity that meets the 100-point check and may include Working with Children background checks. Shortlisted candidates may also be required to pass a physical assessment as part of the recruitment process.
CONFERENCE & EVENT MANAGER – WORK FROM HOME OR IN OUR HOBART OFFICE
We are seeking an experienced conference and event manager to join our team.
You should have experience working in the association or corporate sector, experienced in the project management of events.
Your key strength is your ability to work with committees; be strategic in your thinking and know how to deliver a great conference; and to work collaboratively with the team around you.
We use Events Air as our preferred platform and experience using that would be ideal; but we are happy to train you if you've used other platforms.
The job requires you to travel nationally; and we will give you plenty of notice around that.
If you're not located in Hobart that's OK. We are happy with a work from home arrangement, as long as you are a self-starter.
To apply, please forward a covering letter and your CV to Tim Archer, tim@laevents.com.au
EVENT COORDINATOR – SYDNEY
Are you ready to join a leading national company and kick start your career? 
The Association Specialists is one of the leading association and event management companies in Australia. We provide a range of specialist services to member-based associations, professional societies and for purpose organisations. Utilising leading edge data systems, experienced staff, and modern practices, we are one of the most experienced and technologically advanced association, society, and community management organisations in Australia. 
Who we are looking for:
We are seeking energetic, self-motivated people to join our busy and friendly professional conference organising (PCO) division in St Leonards. You will play a critical role in supporting a team of Conference / Event Managers to deliver exceptional customer service to our clients.  You will do this through the provision of on-time and accurate event and administration functions.  In this role you will work across a number of clients representing a number of industry sectors, keeping your work varied and interesting.
Your role will include support to the team in the following areas:
General administration
Communications and website coordination
Marketing and promotions
Committee support
Event Logistics
Virtual Event Management
We are looking for someone who has the following attributes:
Administrative and event experience, preferably in association, events or customer service environment;
Proficient in the use of Microsoft Office Suite;
Ability to administer websites and databases;
Must be able to work well within a team;
Good communication and interpersonal skills;
Excellent customer service skills both via email and over the phone;
Professional attitude and presentation;
Ability to multi-task, cope well under pressure and follow direction;
Can operate autonomously and apply problem-solving skills;
A strong work ethic and sense of responsibility
Why work for TAS?
As the leading Association Management Company in Australia, we provide the opportunity for our staff to gain experience and insights into the many facets of business life, including, customer service, administration, marketing, finance, event management, database management, website, and publication design.
This comes together with the opportunity to build a career in the "For Purpose" sector with a company that focuses on its core values of integrity, transparency, mutual respect, and consistency.
We recognise hard work and the valuable contribution our staff make. We offer:
Professional development opportunities
Career progression
Training
A friendly and supportive team
Collaborative working environment
An emphasis on work/life balance and provision of flexible and hybrid working arrangements
Competitive salary based on experience
TAS provides a safe and rewarding work environment for all our staff and have made a long-term commitment to strengthen our organisational culture. We value workforce diversity and inclusion and everything we do is underpinned by our core values.
Please submit a cover letter and resume addressed to: Nell Harrison / Managing Director / nell@theassociationspecialists.com.au
If you would like to discuss the position further, please contact Nell on +612 9431 8619
JOIN EVENTSAIR'S SUCCESSFUL EVENTS TEAM

At EventsAIR we're constantly growing & improving.
We strive to seek new ways to improve and evolve everything we do.
We have a passion for creativity and out-of-the-box thinking and the courage to change course when needed.
So if this is you, contact one our offices here to discuss your next career move.
Visit the EventsAIR Careers webpage for current opportunities.