Advertise your position vacant directly to those in the Meetings & Events Industry.
To advertise on this page your vacant position must be within the Meetings and Events Industry.
Advertising Rates
Members and business partners – Complimentary
Non members – $247.50  (incl. GST) per advert per month
Maximum of 250 words and one (1 ) company logo
To book your advert, please contact Cindy on email cindy@pco.asn.au.
EVENTSAIR
Virtual Event Coordinator – Brisbane

EventsAIR offers a comprehensive event management cloud platform, which is trusted by event professionals around the world. When asked why customers' partner with EventsAIR the answer is simple, our platform is designed by event planners for event planners with over 200 years of in-house experience backed by a great team.
The Virtual Event Coordinator position sits within our global Customer Success Team and are responsible for the successful on boarding and delivery of events and services to new and existing EventsAIR and OnAIR customers.
We are a growing company with a great culture and an all hands-on deck attitude to work.
Our Head Office is based in Brisbane, Australia and this role will be based in Brisbane.
If you love to deliver events with leading edge technology, this role is for you.
The Role:
As a Virtual Event Coordinator (VEC), you play an extremely important role in guiding and supporting our customers in the planning and delivery of their event. The day-to-day duties will involve liaising with our customers to coordinate and implement all necessary pre-event logistics, event time coordination and post event requirements, ensuring the successful delivery of the virtual event. You will work closely with various other internal departments to achieve this.
Our VECs ensure that our customers have a positive and successful event by taking time to understand the customers' needs and requirements, maintaining consistent and detailed communication and ensuring project tasks are completed on time.
You will manage a number of virtual events with a diverse set of customers, and as the first touch point in a customer's experience, you will be a critical player in driving long-term customer success.
About you:
To succeed in this role, you will have:
EventsAIR experience highly desirable
Strong organisational and time management skills with the ability to multi-task on short term and long-term activities
A customer service background and desire to delight your customers
A high energy personality but cool under pressure
A driving a sense of urgency with customers and ability to manage their expectations
An ability to learn quickly
The ability to work autonomously but also be willing to assist your team members when needed
Exceptional communication skills both written & verbal
Attention to detail and ability to keep documentation and customer records up to date
Event Management experience highly preferable
If you feel you are suitable for this role, then please apply telling us why.
Please apply via Seek HERE or email your cover letter and resume to r.elliott@eventsair.com
ENCANTA EVENT MANAGEMENT
Senior Event Manager – Melbourne

Full time
Are you ready to take the next step in your career?
This is an opportunity for an experienced Event Manager to join the Encanta team.
The position is based in Melbourne however for the right candidate we will consider applicants who are located in other Australian cities.
As a Conference and Event Manager at Encanta, you will assume responsibility for all aspects of conference management and its successful delivery. The role includes client consultation, managing budgets, program and abstract management, sponsorship and exhibition management, marketing and a variety of other tasks associated with producing a conference to the highest calibre.
Our Melbourne office is busy, tasked with managing and delivering a variety of events all over the country. To be part of our team you will need to demonstrate:
Minimum 5 years conference experience ideally working for a Professional Conference Organiser, Industry Association or Event Agency
Excellent negotiation and communication skills with a variety of stakeholders
Strong budget and financial understanding, with the ability to identify opportunities that maximise an event's success
A flair for creativity with exceptional attention to detail
Highly organised with the ability to multitask
Ability to develop and maintain a strong positive relationship with our clients
Experience with Microsoft 365, websites, social media platforms and EventsAir or similar event management technology
Industry accreditation highly desirable
Encanta Event Management is a privately owned company with extensive experience in managing successful events over the last 25 years. We are one of the leading providers of Professional Conference Management services, managing events throughout Australia and Asia. In addition, we are a Professional Conference Organiser Association Certified Event Management Company.
Working for Encanta you will enjoy:
Working with a friendly and supportive team
Excellent working conditions
Opportunity to travel
A competitive remuneration package
If this is you, and you are wanting to take the next step in your career, we would love to have you on our team!  To apply please submit a cover letter detailing your events experience, salary expectation and why you want to join our team, plus your CV.
Salary Package
To be negotiated in line with your experience – please indicate your salary expectations when applying.
Please do not apply unless you have professional conference and event management experience – this is a pre-requisite to be considered for shortlist.
Applications close Friday 23 July, with the successful applicant ready to commence by no later than mid to late August. Apply via Seek HERE.
LEISHMAN ASSOCIATES
EventsAIR and OnAIR Expert needed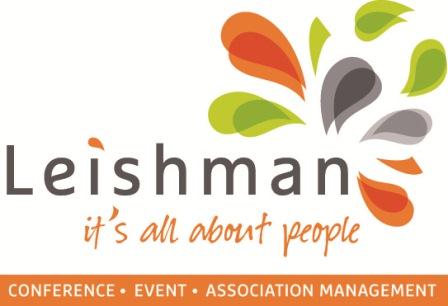 Minimum 6 month contract
We have a position available for an experienced EventsAIR conference coordinator.
You must be able to manage registrations, EDM construction and online form building.
It would be great if you've had experience with OnAIR and have run virtual meetings, but don't let this deter you, if you don't have this experience.
You can work from home, anywhere in Australia. We use Teams and you'll be connected to our team in Hobart.
Please send your CV to Tim Archer – tim@leishman-associates.com.au