Peter Sugg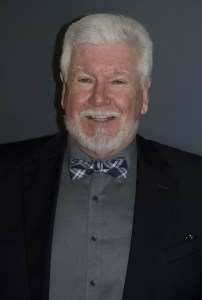 Peter Sugg, in 2006 co-founded the PCO Association with Rob Henshaw and stepped down from the Executive in 2017.
It was Peter's vision and commitment in establishing an Association specifically for professional conference and event managers and people employed in the industry sector. His vision has been realised with a thriving and dynamic association delivering benefits for its members and being a strong contributor to education in the sector.
Peter retired in 2017 from his Conference Management Business, AST Management which launched in 1990.
Rob Henshaw

Rob was a co-founder of the Association in 2006, as past President (2008-2013) he saw the introduction of the first draft of a 'legal' venue contract, affordable event public liability insurance, member and company accreditation systems, member code of conduct, business partner programs, training courses and industry seminars, and the establishment of a member/supplier disputes resolution process.
Rob worked tirelessly to give PCOs a voice and provide them with collegiate support.
Alan Trotter

Alan inaugurated the MEETINGS Exhibition held each year in June which is now recognised as the best business event tradeshow in Australasia and continues to grow exhibitor and hosted buyer numbers.
He was also responsible for introducing the Conference Assistance Programme (CAP) into New Zealand. CINZ ran the CAP programme for 5 years with great success, before handing it over to Tourism New Zealand. A passionate advocate for the Business Events Sector, it was Alan's vision to facilitate the union between PCO's in New Zealand and Australia with an alliance between the CINZ PCO group and the Professional Conference Organisers Association.
Jennifer Milward

Jennifer Milward joined the PCO Association from its inception in 2007 until mid-2014 and was instrumental in developing systems and procedures regarding membership, accreditation, and professional development.
Having worked in the meetings and events sector and in association management over a career spanning 25 years, Jennifer's contribution to the PCO Association in its early stages was significant.
Her knowledge, experience and industry contacts helped pave the way for the Association to develop into the dynamic organisation it is today.
Rob Bulfield

Rob was the foundation SA Councillor of the Association. He was Managing Director of Sapro Conference Management for 20 years.
Following the sale of the business he consults to in-house meeting planners (associations, corporate and government) on all aspects of managing events, starting with options for destination and venue.
He provides practical advice based on 20 years experience in the industry on every aspect of running a successful conference including contracts with conference venues, hotels, audiovisual companies and transport providers.
He also "audits" events to measure the success and to establish performance indicators for the future.
Francis Child

Francis Child has been the owner and managing director of The Association Specialists (previously Conference Action Pty Ltd) since 2000. The Association Specialists is a specialist provider of meeting management services to the association sector and is one of the leading providers of association management services within Australia.
Francis is a member of the Institute of Chartered Accountants in England and Wales and holds a BSc in Economics and Statistics from the University of Bristol (UK). Francis has extensive commercial and financial experience obtained from working in the accountancy profession (Deloitte), the music industry (Chrysalis Records) and the commercial conference sector (AiC Worldwide) prior to buying Conference Action.
Robyn Johnson

Robyn was the foundation NSW Councillor of the Association. She was also Managing Director / Principal of Conexion Event Management. The company produced national and international conferences and exhibitions in Australia and New Zealand for not-for-profit associations, universities and large corporations.Conexion was a new entrant in an already crowded marketplace yet became an acknowledged industry leader known for its best practice approach to event management and the ability to secure high levels of sponsorship revenue for clients. Winner: 'Best Meeting or Conference' at the inaugural 2009 Australian Event Awards and again in 2011. In late 2010 the company's core events business was acquired by an interstate competitor.
Jenifer Dwyer Slee

Jenifer Dwyer Slee received a Lifetime Award from the Professional Conference Organisers (PCO) Association, marking the first time a Canberran has been honoured with the award and making her one of only eight Australians to be awarded the title.
At the time of the award, Jenifer Dwyer Slee was director of sales and marketing at the National Convention Centre (NCC), working for InterContinental Hotels Group (IHG), she received the award in recognition of her "support, encouragement and mentoring to the business events sector in Australia".