Virtual events play central role in Australians' working life as online attendance continues to grow
27 August 2020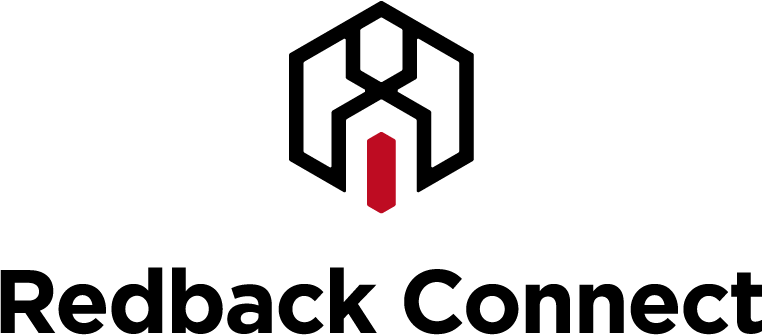 ONE in three of us now attend more than 10 virtual events a month, according to a new study that indicates the sharp growth in online events sparked by the need to work and meet remotely could become permanent.
More than half (51%) of the respondents to the Australian study 1 expect to attend even more virtual events this time next year, while four in five say virtual events can be "as good as or better than their physical event counterparts".
The study, conducted by digital event specialist Redback Connect, follows earlier research that indicated four in five workers (80%) expect face-to-face meetings will decline even when they re-enter the physical office environment.
The latest research also reveals:
● Almost two in three respondents (64%) now attend 6 or more digital events a month.
● The proportion of 'heavy' digital event-goers (those attending more than 10 events a month) soared from 2% in 2019 to 30% of respondents this year.
● Live viewing is increasing, with four in five respondents (83%) attending at least half of all digital events live rather than on demand — up from 64% who did so in 2019.
● The most common digital events attended include webinars, internal company meetings, workshops, briefings, external conferences and customer meetings.
"Australians now attend virtual events so often, they know they can achieve most of the things that used to be done face-to-face in the digital environment — at greater convenience and for a fraction of the cost," says Redback founder and chief executive officer Jeff Downs.
But he says virtual events organisers must guard against "digital event fatigue": 86% of respondents say they have abandoned a virtual event early — up from 66% a year earlier.
The most common reasons to leave a virtual event early include content that is "not what I signed up for" and presenters that are "too salesy and not educational enough".
"People won't put up with irrelevant content, disengaged presenters or a poor technical experience," Mr Downs says. "Digital events must offer valuable content and be executed well, with engaging presenters, easy-to-use technology and crystal clear audio," he adds.
Events held in the evenings, at lunchtime and on weekends have become less popular as Australians working from home guard against the further blurring of personal and work time.
Tuesday is the best day to host virtual events, while mid-morning is the preferred time to attend them, the study shows.
"There is some misalignment between when organisations are scheduling their digital events and when people want to watch them," Mr Downs says. "For example, 17% of events are held in the evenings — but only 3% want to attend events at that time.
And weekends are definitely becoming less popular: 7% preferred to attend events on Saturdays and Sundays last year, but that figure has dropped to 2%.
"The good news is Australians are leveraging the convenience of virtual events; our data shows people are registering to attend them in record numbers and watching the content on demand if the live time doesn't suit," he added.
Audiences are becoming increasingly sophisticated, demanding a more social, innovative and engaging virtual event experience.
"People are looking for meaningful social, educational and commercial ways to interact with each other whether in the virtual or physical event world," Downs says. "They have taken to video conferencing very quickly and in fact, are open to the use of innovative technologies such as virtual and augmented reality.
"What also came through in the research is that Australians want event organisers and presenters to cater to different learning styles so they can more easily remember and recall what they learn when attending virtual events."
For interviews, more information or a copy of the study, please contact:
Lara Sinclair : +61 415 852 458
The study comprised quantitative analysis of more than 1500 digital events conducted from July 2019-June 2020 as well as quantitative and qualitative research with 100 survey respondents.
About Redback Connect
Redback Connect is an Australian digital events company, headquartered in Sydney, that helps organisations meet and collaborate with stakeholders at a distance. Founded in 2007 by Jeff Downs, Redback provides technology and services that enable organisations to host webinars, town halls, live event streaming, teleconferences, and studio broadcasts. Harnessing the latest technology and operating (or accessing) studios in each Australian capital city, as well as Auckland, Redback Connect manages more than 200 digital events a month.
In the new environment of home-based work and social distancing, Redback Connect has seen a 500% increase in demand for its services. www.redbackconnect.com.au