The spring issue of Spice magazine is out now!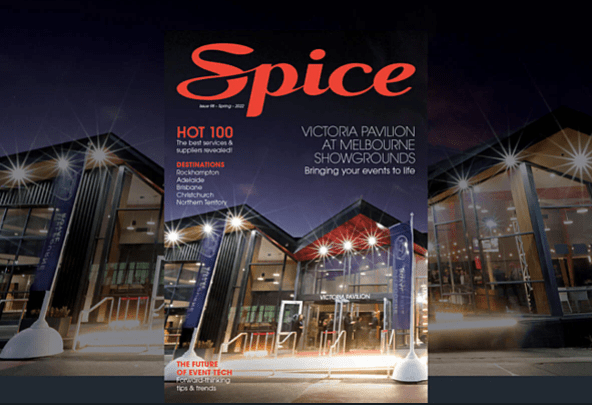 The wait is over – our annual Spice Hot 100: Services & Suppliers are revealed! Spice readers have once again thrown their support behind the event industry and voted with great enthusiasm for their favourite services and suppliers. From cutting-edge technology to creative styling, find out who made the industry's hottest hit list.
Our annual tech issue also delves into the future of event tech, looking at new and upcoming innovations and how mega venues are harnessing the power of technology to push their creative boundaries.
There's plenty of destination inspiration too as we check out what's new in four amazing river cities – Rockhampton, Adelaide, Brisbane and Christchurch.
Enjoy the Spring issue of the business industry's only print and digital magazine!
Spice are a PCOA Business Partner.