Spice magazine winter issue out now!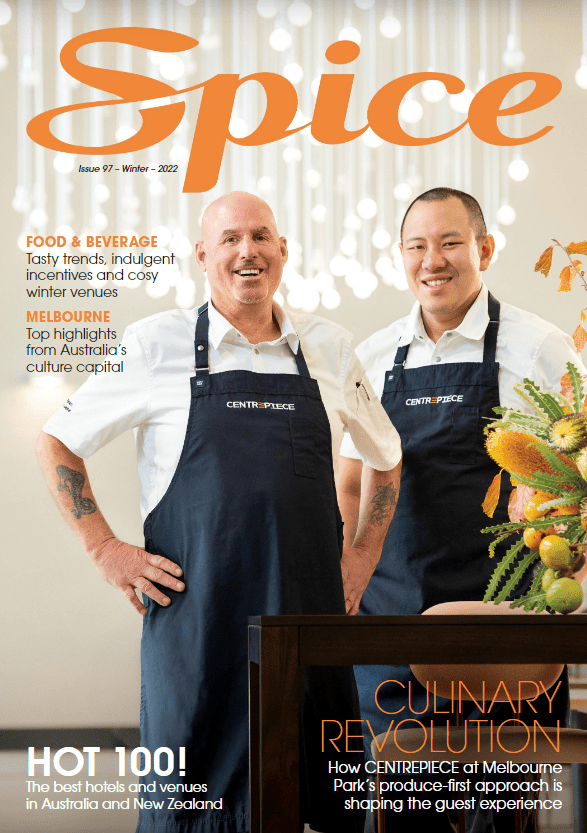 The hotly anticipated issue of Spice magazine's winter issue is out now – in print and digital!
Gracing this season's cover are CENTREPIECE at Melbourne Park's chef de cuisine Chris O'Brien and sous chef Tommy Susanto, the two talented men leading a culinary revolution when it comes to memorable guest dining experiences.
Spice's annual food and beverage issue also features trends to watch on the catering scene, foodie-focussed team building activities and incentives, and rounds up some of the best winter dining venues to keep you warm all season long.
We also talk to an incentive expert on what to expect from a bumper year ahead, take a trip through the always-cool city of Melbourne, and bring you the latest openings in our regular New + Noteworthy.
But probably the most exciting highlight of all in this issue is the highly anticipated Hot 100 Hotels & Venues!
Check out the results right here, as voted by our loyal readers. Congratulations to all the stunning finalists!
Spice are a PCOA Business Partner.