Meeting Newz January / February 2022
In our first edition of 2022 our cover story focuses on Cordis Auckland and the opening of its Pinnacle Tower which provides a refreshed and expanded business events offering for the hotel and Auckland.
Our destinational features cover the latest happenings in business events from Waikato/Hamilton and Dunedin/Central Otago.
We also bring you the latest industry news and our regular people on the move and industry update columns.
Put the coffee on and enjoy the read.
We welcome your feedback, insights, comments and suggestions by email to info@meetingnewz.co.nz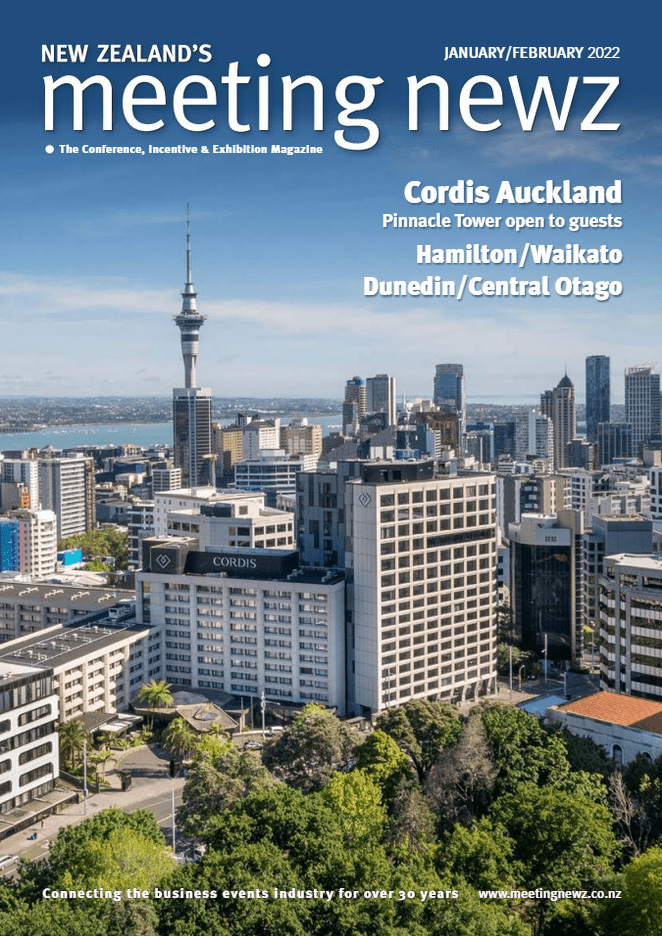 New Zealand's Meeting Newz is a valued PCOA Business Partner.