The Conference Collective Podcast Series
Welcome to the 'The Conference Collective' Podcast, celebrating the best in innovation and leadership from those who are creating a positive change in the business events industry. A podcast brought to you by the Professional Conference Organisers Association and hosted by Libbie Ray from Connected Event Group.
This podcast series provides listeners with behind the scenes access to some of the key innovators in our industry as they share their honest and raw insights. It highlights how collaboration, innovation and resilience are at the core of the events industry and the reasons we have managed to survive through the most challenging time our industry has faced. Get ready to learn more about the brave new world of the business events industry.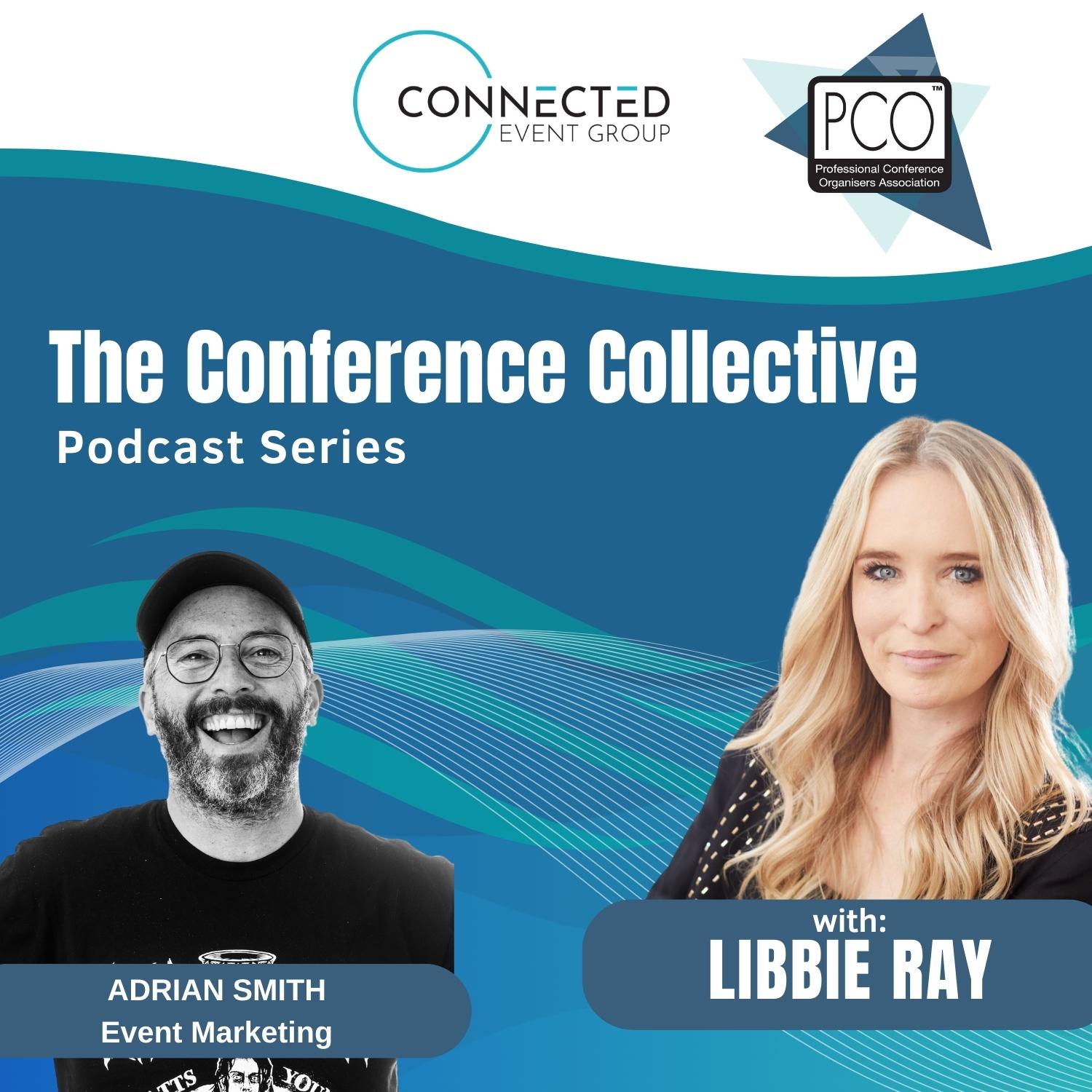 Episode 4
How event marketing has changed and what this means for you with Adrian Smith
In this episode of The Conference Collective Podcast we welcome Adrian Smith, director of Cor Comms, who discusses his top marketing tips for your event. Adrian sheds light on how social media platforms have shifted the ways in which marketing content is produced, highlighting the need to create different forms of the same piece of content to suit the needs of the variety of platforms available. Adrian further talks about focusing marketing budget into content production and creation rather than securing prime slots or paid reach. Adrian also shares his experience working on various viral campaigns and how these ideas came to be.
About Adrian Smith:
Adrian is a Hobart based marketing and communications specialist with close to 30 years experience in the industry. Having made such a hash of school, the fact he has made it to where he is now, is remarkable. He is a father of four grown up kids, a heavy metal musician, keen cyclist and strong supporter of the arts, with a particular passion for theatre.
Cor Comms Website: https://corcomms.com.au/