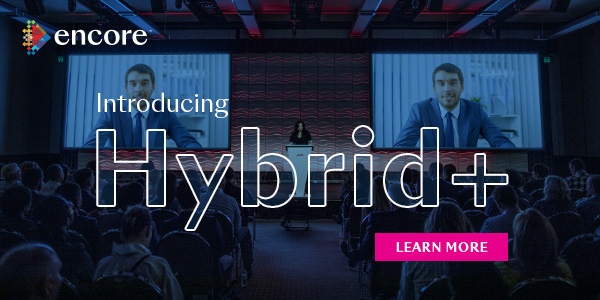 End-to-End Hybrid Solutions
The future is hybrid and we're setting the gold standard
Encore are redefining the hybrid standard with complete end-to-end hybrid event solutions and an industry-first sales certification program. Our Hybrid+ solutions combine the best platforms, production and hybrid certified people to deliver enhanced experiences and increased engagement.
The Hybrid+ Experience

Our unrivalled technology, expertise and network make us the preferred choice for hybrid events.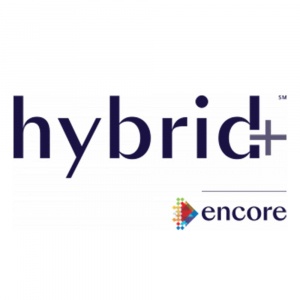 Certified to redefine hybrid – Encore created an industry-first hybrid sales certification program, designed to share our collective experiences and knowledge of hybrid event strategy. Having 100% of our sales team successfully complete the program means event planners can trust Encore is best-equipped to manage the evolution of meeting formats that blend both in-person and virtual components.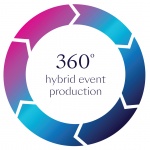 Dedicated 360° Hybrid Event Production – Enjoy the convenience and peace of mind working with one provider for all hybrid production needs, from start till end. Encore proudly offers a comprehensive suite of hybrid solutions for every step of the journey from strategy and design to in-room AV, virtual platforms, engagement tools and everything in between.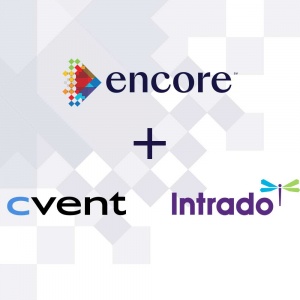 We've partnered with the best to bring you the best –  Get access to award-winning and leading hybrid solutions by the best in the business. After assessing hundreds of solutions and providers, Encore selected these two leading event technology providers to partner with to bring you an unrivalled suite of hybrid solutions coupled with Encore's award-winning event production service an global network.
Are you ready to experience Hybrid+?