Wellington's new convention centre on track for mid-2023 opening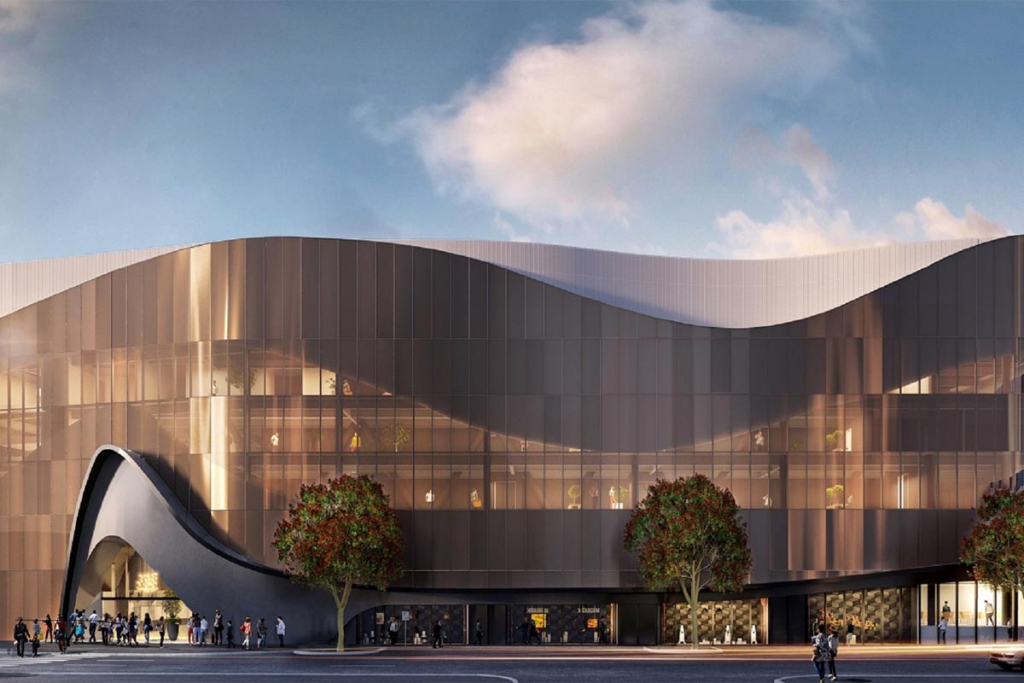 Sitting at the heart of New Zealand's compact, walkable capital, Tākina is well on track for its mid-2023 opening.
The countdown is on – a year out from opening Wellington's premium, purpose-built convention and exhibition centre, Tākina, already has more than 70 bookings in the calendar.
The building exterior is now complete, with the roof and façade done and celebrated with a 'roof shout' a few weeks ago. The facade features about 1300 glass panels installed across the building's curved profile, the engineering of these panels reduces heat entering the building from the sun, reducing the peak cooling requirements and associated energy.
Conference bookings continue to flow in too. Whilst 50 of the more than 70 bookings made are for the first 12 months, the interest since the reopening of New Zealand's borders has become more international with longer lead-times.
The very first conference will be the Festival for The Future in June 2023, while bookings are being confirmed as far out as 2026, including the Congress of the International Association of Sedimentologists.
Sitting across two levels and ideal for plenaries up to 1,600 delegates, to date conference sizes range from 300 to up to 1,500 delegates.
GM of Commercial Development for Tākina at Wellington City Council, David Perks, says, "Tākina is quickly becoming a recognised and exciting new landmark in Wellington. Conference organisers are finding that the spaces in Tākina are versatile which, combined with being in the heart of the city, will deliver the conference experience they are seeking for their delegates."
Tākina will be operated by Tākina Events who operate the same services at conference venue and national museum of New Zealand, Te Papa Tongarewa. This arrangement will enable business events planners to access and book the spaces and services of two of Wellington's premium conference venues together.
Situated right across the road from each other in the heart of the vibrant, cultural capital, it's also ideal for delegates with accommodation nearby and the airport only 15 minutes away.
Business Events Wellington are a PCOA Business Partner.