PCOA21 and PCOA22 in the same calendar year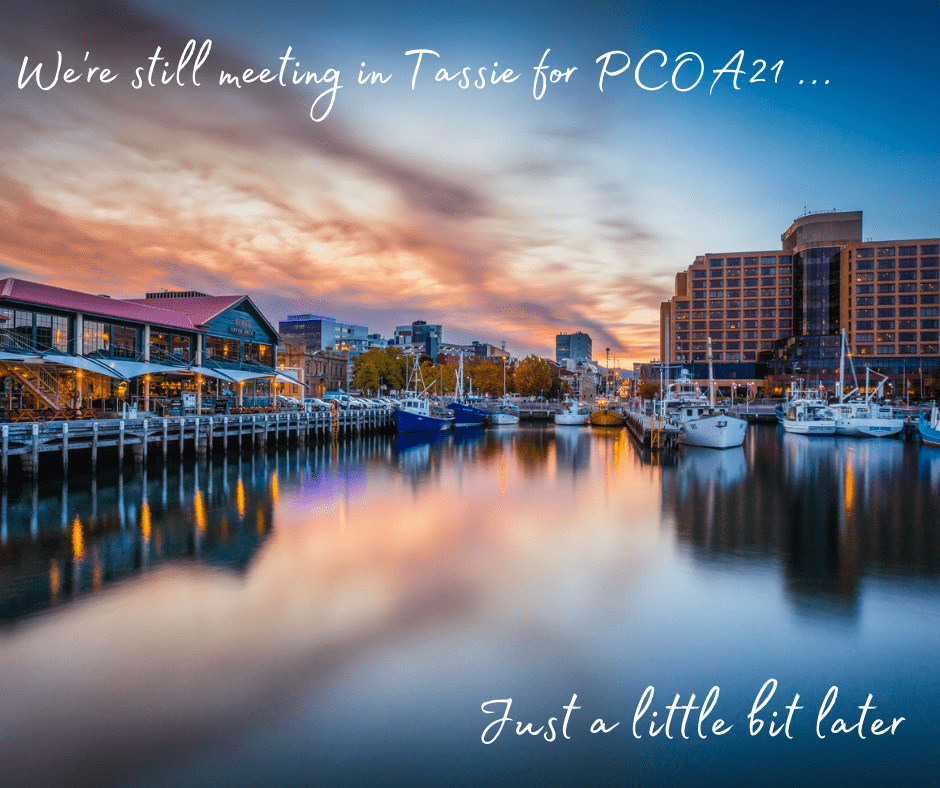 PCOA is planning to get members off to a flying start to 2022.
The Association postponed its 2021 conference, scheduled for early December, in the wake of new COVID-19 outbreaks.
The 2021 conference has been moved to 29-31 January 2022, and the venue, Hotel Grand Chancellor Hobart, is unchanged.
Association president Barry Neame says the reaction of the business community to the new dates has been positive.
We are fired up and hard at work on finalising the conference program with the aim of making the event extra rewarding for everyone who attends.

We have learned from our members and business partners that the business-events community wants nothing more than to getting back to reconnecting and delivering live events.

In that context, the 2022 year will be a bonus one – we will be holding PCOA21 and PCOA22 in the same calendar year.
The 2022 conference and exhibition is set down for December 4 to 6 with the destination to be announced at the conclusion of PCOA21 in Hobart.
The one thing that state and federal governments agree on is that the clear way out of these uncertain times is to reach a high vaccination rate across the country.
We continue to urge the business events industry to consult with their health practitioners and to follow the advised vaccination protocols, while encouraging their family members, friends, employees and suppliers to do the same.
Our industry has a golden chance to set an example to others by being a committed group wanting to make a difference and get back to business.