Pan Pacific Perth wins five Awards for Excellence
at Australian Hotels Association WA Accommodation Awards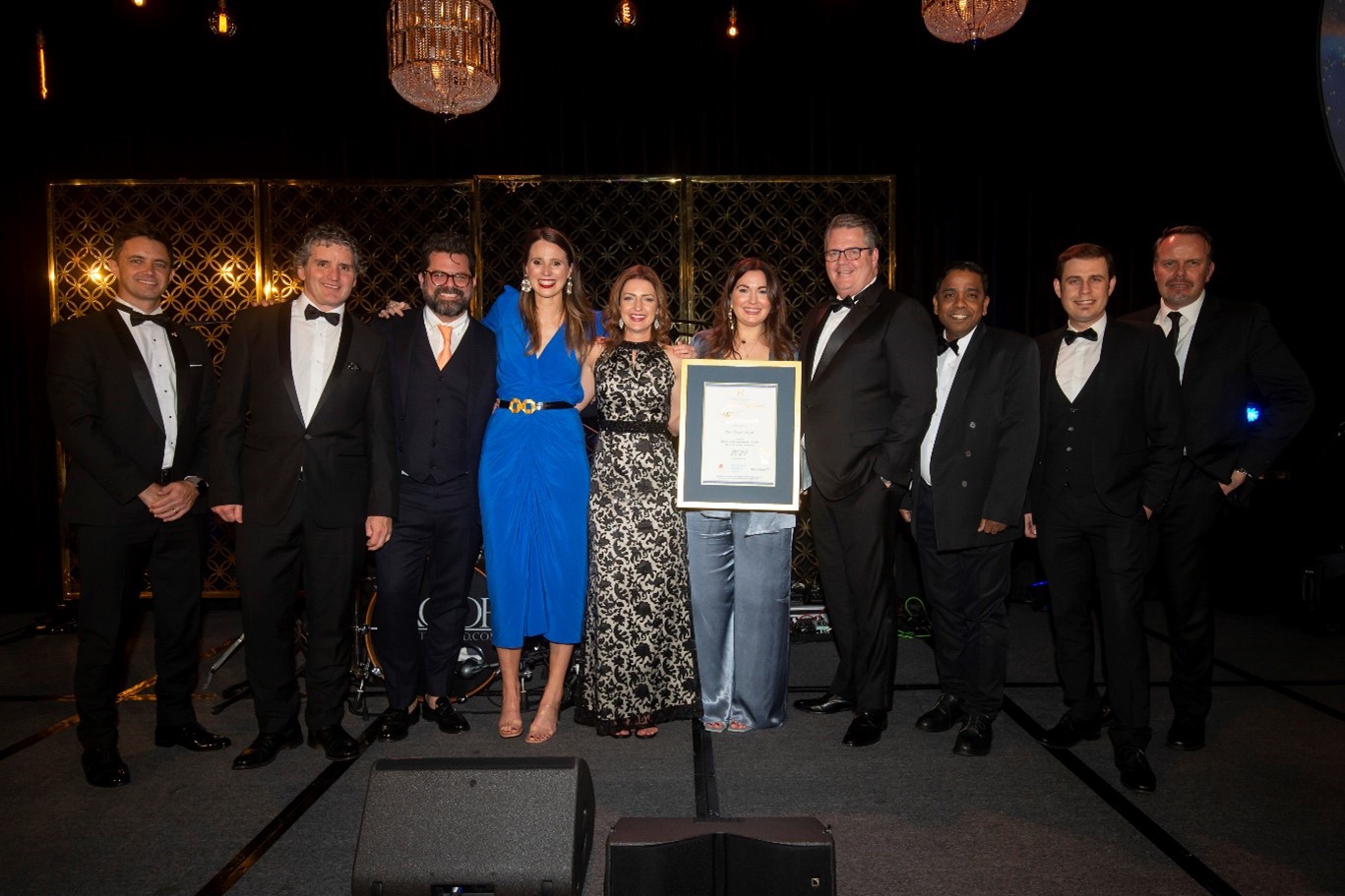 Pan Pacific Perth are thrilled to have received five Awards for Excellence at the Australian Hotels Association (AHA) WA awards ceremony on Monday 9th August.
1. The Service to Australia Award – Acknowledging the extraordinary contributions made by the hotel and its staff to keep Australians safe through Covid-19.
2. Hotel Management Team of the Year Award – Acknowledging the pursuit of excellence in the hotel and hospitality industry.
3. Contemporary Cuisine Award – Presented to UMA Restaurant, Western Australia's first Peruvian restaurant serving authentic Peruvian cuisine.
4. Hotel Chef Of The Year Award – Presented to Gianni Moretto, Head Chef of our esteemed vegan restaurant Ten Acre Block.
5. Mina Sharifnia, Manager of the Pacific Club Lounge at Pan Pacific Perth also received a "Highly Commended" award in the Food & Beverage category at the AHA (WA) awards.
Mr Rob Weeden, Pan Pacific Perth General Manager said "I am incredibly proud of our team at Pan Pacific Perth for their commitment, tenacity and enthusiasm. The past 18 months have been incredibly challenging for not only our team but also everyone in tourism, travel and hospitality. Throughout the pandemic we have committed to behaving as we wish to be remembered."
ENDS
A link to images of the AHA (WA) awards can be found here:
For media queries, please contact:
Jessica O'Connell
Marketing and Communications Manager
Pan Pacific Hotel Perth
Ph: (08) 9224 7720,
Jessica.oconnell@panpacific.com
About Pan Pacific Perth
Centrally located close to Perth's bustling CBD and a stone's throw from some of the city's most popular tourist attractions. Pan Pacific Perth offers 486 beautifully maintained rooms that are ideal for business or leisure. Enjoy a variety of food and beverage outlets or relax and rejuvenate in our heated outdoor pool or 24-hour fitness club.
https://www.panpacific.com/en/hotels-and-resorts/pp-perth.html
About Pan Pacific Hotels Group
Pan Pacific Hotels Group is a member of Singapore-listed UOL Group Limited, one of Asia's most established hotel and property companies with an outstanding portfolio of investment and development properties.
Based in Singapore, Pan Pacific Hotels Group owns and/or manages more than 50 hotels, resorts and serviced suites including those under development in 31 cities across Asia, Oceania, North America and Europe.
Voted "Best Regional Hotel Chain" by readers in Asia from 2017 to 2020, Pan Pacific Hotels Group comprises three brands: Pan Pacific, PARKROYAL COLLECTION, and PARKROYAL.
Sincerity is the hallmark of Pan Pacific Hotels Group. The Group is known to its guests, partners, associates and owners for its sincerity in people and the sense of confidence which alleviates the stresses of today's complex world.
https://www.panpacific.com/