New Video Case Study Series To Take Planners Behind The Scenes at GCCEC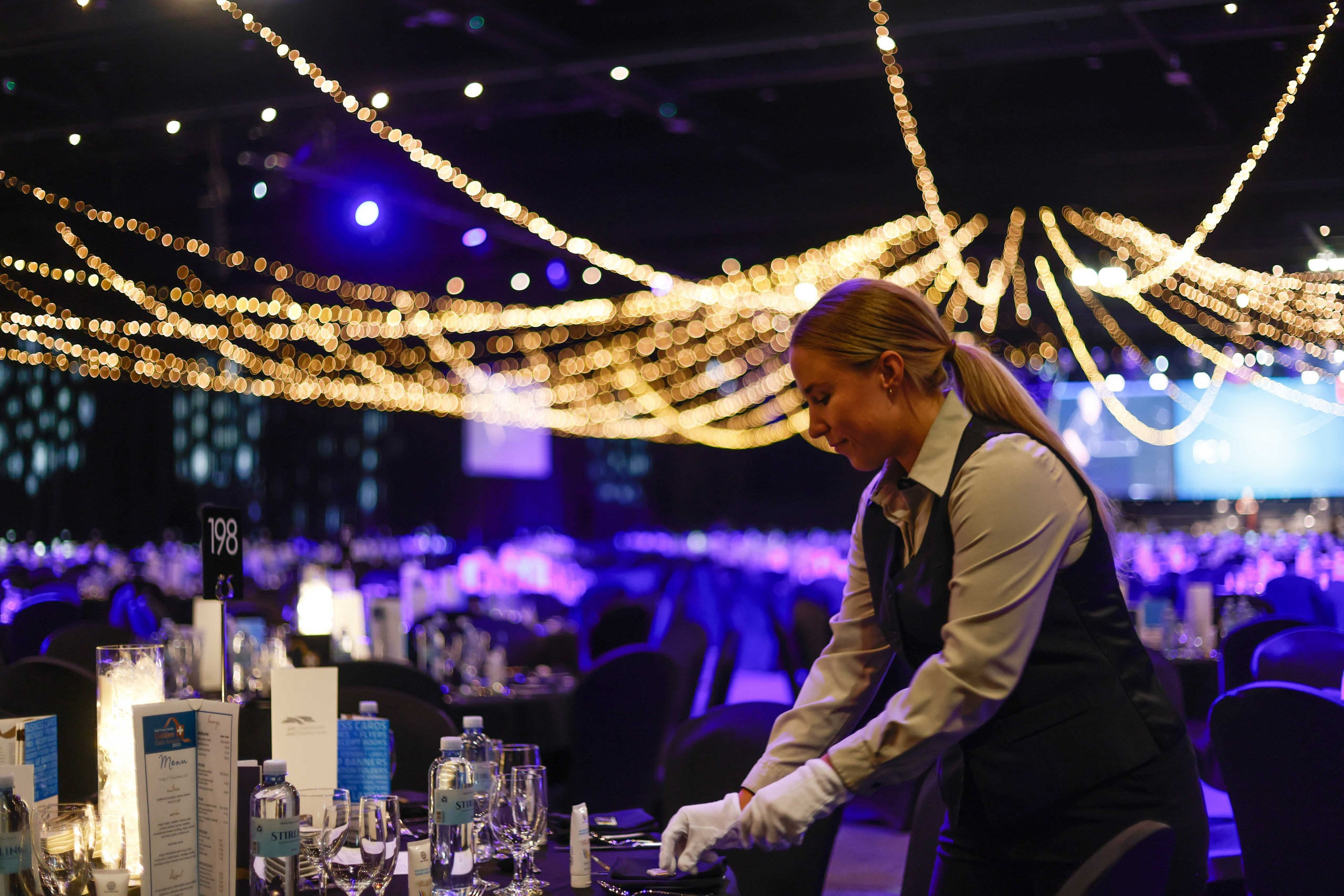 The Gold Coast Convention and Exhibition Centre (GCCEC) has released the first in a series of six video event case studies, produced in partnership with Business Events Australia.
The first 3-minute production takes the viewer through the planning of a 2,000-person gala dinner during a pandemic for client Gold Coast Health. The case study reveals how the technical team turned three (then four) halls into an immersive starlit room for 1,500 (then 2,000) guests, how the kitchen delivered 6,000 dishes to 200 tables and offered a creative alternative to drinks service.
The remaining videos will showcase the venue's flexibility and capabilities from both client and GCCEC's perspective at a time when adaptability and a fluid attitude is critical for event success.
The case studies will further bolster the Centre's visualisation and virtual toolkit. Last year, the Centre launched GCCEC+ which includes multiple innovative platforms that enable users to explore the venue from anywhere in the world. These include a next-gen app using the world's largest extended reality (XR) technology, an immersive 360-degree video site inspection with interactive hotspots and an interactive venue floorplan with click and reveal room capacities.
Kerri Brown, Manager, Brand and Communications, GCCEC said, "Clients and event planners have many questions around how their event may look if impacted by changing regulations and health mandates. We saw an opportunity to make things a little easier by showcasing events through video during this time. The series will include conferences, trade shows, banquets, and meetings across several industries."
About the Gold Coast Convention and Exhibition Centre (GCCEC)
Located in the heart of Broadbeach, walking distance to thousands of accommodation options and just 500 metres to the beach and, GCCEC is Australia's largest regional convention centre.
With a massive main arena, four exhibition halls and a range of meeting rooms catering for up to 6,000 people, GCCEC is the destination-of-choice for conferences, exhibitions, concerts, trade shows and events.
GCCEC holds internationally recognised sustainability credentials in the form of EarthCheck Platinum – a first for convention centres worldwide.
GCCEC are a valued PCOA Business Partner.