New Zealand expertise serves up new Oceania agri-food-tech event
The 2035 Oceania Summit in Auckland 2022 aims to showcase local solutions for global climate impact
New Zealand is embracing its role as a world leader in agri-food-tech with the launch of a new event, the 2035 Oceania Summit in Auckland.
The regional follow-up summit will draw on the experience of New Zealand-based global agri-food-tech consultancy Wharf42, which will co-host the AgriFoodTech Climate Summit at COP26 in Glasgow in November.
Wharf42 founder and Summit organiser Peter Wren-Hilton says: "New Zealand is seen as a key global agri-food-tech hub. One of the reasons we've been contracted to help other nations in this area is because the New Zealand model is seen as being the gold standard.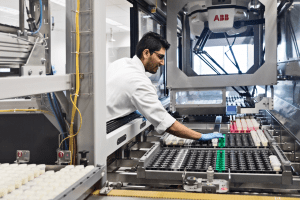 "New Zealand is so strong in agrifood because our agriculture and horticulture sector is the backbone of our economy. In addition, the government in New Zealand is very committed to effecting resolution in climate change. The combination of these factors makes New Zealand the perfect destination for an event of this sort."
The event has the support of the Australian AgriTech Association, alongside AgriTech New Zealand, Tourism New Zealand's Business Events team, and Auckland Unlimited. Wren-Hilton is currently securing the involvement of other key players in the region's agrifood ecosystem.
He adds: "There is great science being done by our universities and Crown Research Institutes.
The objective is to provide farmers and growers with the tools they need to clean up the environment, address climate issues and reach net zero emissions targets.
"By bringing together the region's scientific and research community, agritech companies, farmers and growers, investors and policymakers, the 2035 Oceania Summit has been designed to showcase local solutions for global climate impact."
The 2035 Oceania Summit event was launched during Fieldays 2021 in New Zealand, the Southern Hemisphere's largest agricultural event.
Within 48 hours of the announcement, more than 250 people had registered their interest on the Summit's landing page, a very positive indicator, Wren-Hilton says.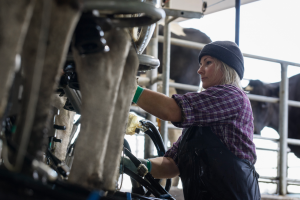 Tourism New Zealand General Manager Domestic & Business Events, Bjoern Spreitzer says: "Hosting this event not only positions New Zealand as a global leader in agritech and agrifood expertise; it opens opportunities for further research and investment that will benefit our local farmers, local economy, and local environment in the longer term."
Wren-Hilton hopes to attract 1000 local and international delegates to the two-day Oceania Summit, which will take place in Auckland in April 2022. It will feature regional and international keynote speakers, breakout panels, an exhibition showcasing current research being undertaken across the region, a startup hub with a pitch event to global investors, as well as extensive networking opportunities.
He says: "If the borders are open, we're hoping to attract delegates from around the world to come and share what is happening in this important space."
To learn more about the Summit visit: www.2035.ag
For further media comment please contact:
Peter Wren-Hilton
peter@wharf42.co.nz