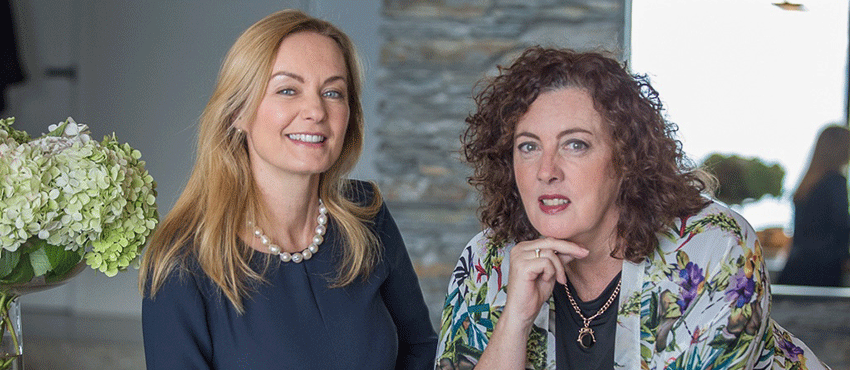 Inside Cornerstone Events: From colleagues to business partners – Published by micenet; written by Joyce DiMascio
Karen Sainsbury and Natalie Brumniach have been partners in Cornerstone Events for over a decade now and have amassed literally a world of experience as PCOs.
They started out as colleagues at Novotel Twin Waters on Queensland's Sunshine Coast in the 1990s. Back then, they said one day they would run their own business and make ethical practices and transparency the foundation of the way they would work.
Eleven years into their business as joint owners, that's exactly the premise they've followed.
Cornerstone Events' business mix is 20 percent incentive events, 40 percent association and 40 percent corporate. The company runs events all around the world.
Sainsbury is also the NSW representative on the Board of the PCO Association.
Neither of them started their careers in events. Sainsbury has a background in early childhood education and Brumniach was a pathology lab technician.
But these early vocational areas and their strong bond from their Queensland hotel days have helped them in their work in business events over now long and distinguished careers.
The team at Cornerstone Events works both in Australia and internationally creating extraordinary experiences for their corporate, association and incentive clients.
And while COVID has put the brakes on their clients' events for now, the partners have invested in shoring up the business for the future.
Sainsbury says their relationship is steeped in great trust, shared values and respect. But what makes this partnership so strong? While they share so many strengths, they are also quite different – and that's a plus.
"We are both the same age. We started the business at the tail-end of the GFC and have grown our business through all that and the other highs and lows."
"Resilience especially at this time" is quality that Sainsbury stresses is a strength of Brumniach.
"In a business sense, Nat is very creative and patient. She gets the best outcomes for clients and the best out of our team, whom she guides with great patience.
"When there is a brick wall, she finds a way around it."
The respect between them is palpable and they have no trouble describing what it is that makes them so good together.
Brumniach says that they balance each other.
"First thing though, this lady [Sainsbury] is really switched on and strong. She always looks at things in a different way. You know you are going to get something different from her. Knowing Karen is there makes me confident about our business.
"Clients have a huge respect for her. They want to be guided by her especially during COVID – she's hugely creative and brings that to our business and clients' events."
In terms of the current state-of-play, Sainsbury and Brumniach have used the COVID-19 slowdown to strengthen their relationship with their clients and attract new ones.
"We have picked up four new major clients and while there are challenges now – the long-term opportunities are very strong."
Brumniach says that in 2020 they decided to grow the New Zealand business and they are now registered to operate there. She says she will be taking responsibility for this market.
The past 18 months have been difficult as they've worked with clients to postpone or reformat their events.
"We've learnt a lot – we have always done thorough risk assessments. But now we have a plan A, B, C, D and E. And we must have an understanding of how we will respond whether we are two, three, four or six months out from an event."
The partners have a big focus on client communication and openness.
"We talk to our clients often," Sainsbury says. "The team run regular checks-ins with clients. By staying connected we'll come out of this strongly. I'm positive."
It's a powerful partnership. Confident and capable leadership and knowledge of business events and how to create events that really thrill and delight their clients and participants.
"When you create something with a client and see the faces of people at the events and they say, 'wow this is fantastic' – it gives us so much satisfaction when we can say 'we created this'," Brumniach says.
That their successful business grew out of the GFC period shows that after the most terrible lows, things do get better. Things do come good and being ready for that upturn is what is inspiring the Cornerstone Events founders right now.
Published by micenet; written by Joyce DiMascio
For information on micenet click here