Indigenous Awareness: NAIDOC Week Speakers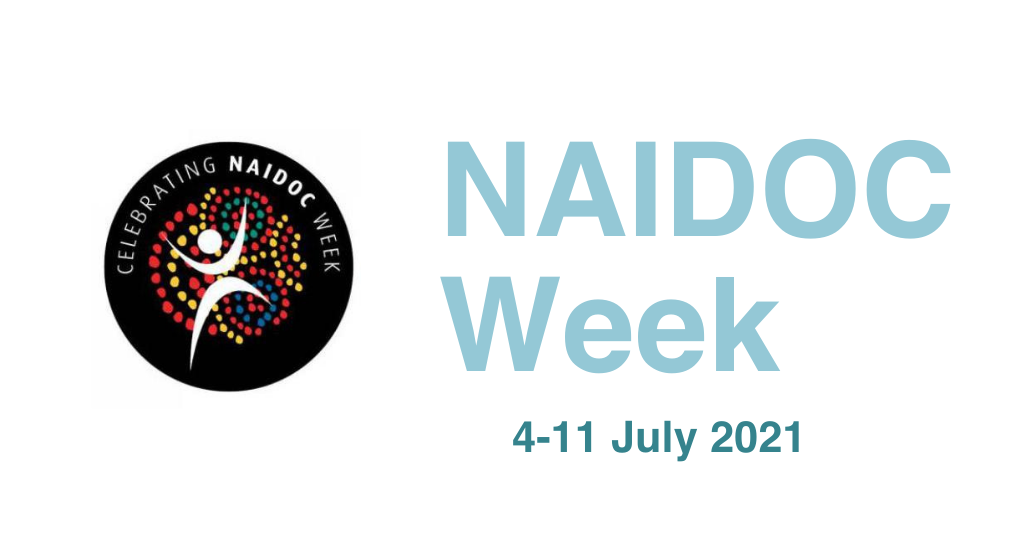 This July all of us here at ICMI are excited to come together with Australians across the country to celebrate NAIDOC Week and pay our respects to one of the oldest civilisations on earth. Recognition of Indigenous Australian history, culture and rights has come so far since the Aboriginal Day of Mourning became one of the first major civil rights gatherings in the world in 1938. This day, marking 150 years of colonial invasion, is recognised as the beginning of the contemporary Aboriginal political movement. It quickly became an annual protest, and later, re-imagined as Aborigines Day.
We now celebrate the culture, achievements and history of Indigenous Australians over a whole week known as NAIDOC Week. Run by the National Aborigines and Islanders Day Observance Committee, it is a chance for all of us to honour and learn about Indigenous culture.
The 2021 Theme for NAIDOC Week is 'Heal Country, heal our nation'. This year is all about bringing into focus the need for stronger measures to protect and maintain the culture and heritage of Aboriginal and Torres Strait Islander peoples. Events across the nation, led by Indigenous speakers and leaders, will bring Australians together to celebrate this ancient culture, while also providing an important platform to shine a light on the ongoing inequalities faced by Aboriginal and Torres Strait Islander people. This NAIDOC Week is a call to action to educate ourselves so that we can better address these issues as a community and push for much needed reform.
How to acknowledge NAIDOC Week
There are many ways to celebrate NAIDOC Week and pay our respects to the traditional custodians of our beautiful country. In line with this year's theme, learning as much as we can about Aboriginal and Torres Strait Islander culture is central to this. NAIDOC Week events are encouraged and could be organised by a workplace, school, or community. It's important to note that permission is not required to fly either the Aboriginal or Torres Strait Islander flag, but is required if you are intending to reproduce either flag for any reason.
Simple things you can do include displaying the National NAIDOC poster or learning local Aboriginal and Torres Strait Islander place names and words. Here in Melbourne for example, many people don't realise the area is actually known as Naarm in the local language. Making time to learn about and engage with Indigenous Australian art and history is also a great way to celebrate. One of the most important ways to acknowledge NAIDOC Week however, is by inviting Indigenous Elders and representatives to speak at your event. This could involve anything from a Welcome to Country ceremony or inspiring educational talk, to a comedy or musical performance.
There is so much the Indigenous community has to share with us this NAIDOC Week. Taking the time to centre Aboriginal and Torres Strait Islander voices will allow us to learn not only about their rich cultural practices, beliefs and traditions, but also about our own relationships with the world around us. This year's theme particularly encourages us to consider the importance of Country. Learning about Indigenous agriculture, for example, can teach us about Indigenous history as well as our own relationship to the land and ongoing sustainability practices. A smoking ceremony, visiting a significant Indigenous site, or a talk on Dreamtime storytelling are a few other deeply interesting and informative experiences that could be organised in cooperation with the local Indigenous community.
NAIDOC Week Keynote Speakers
ICMI collaborates with many inspiring Indigenous speakers and performers with a wealth of knowledge, stories and talents to share. Sean Choolburra, proud Girramay, Kalkadoon, Pitta Pitta and Gugu Yalanji man, is one of Australia's most popular and versatile Indigenous Australian performers and comedians. His long-standing career in the entertainment industry has seen him perform for the likes of the Dalai Lama and Prince Charles, host his own TV series and even feature on Playschool! At the heart of all Sean does is his passion to share his culture and make people laugh. He infuses both of these elements into all of his performances to make his shows memorable, educational and unique.
Another brilliant NAIDOC Week speaker is Australian music icon and Aboriginal and Torres Strait Islander advocate Christine Anu. With a 27-year career spanning across radio, music, stage and screen, she is now one of Australia's most popular recording artists and the winner of numerous awards. Now a celebrated national treasure, Christine Anu uses her voice and reputation to spread a message of unity and hope.
Noel Pearson of the Guugu Yimidhirr community is another prominent Indigenous speaker and activist. Noel is a lawyer, academic, and land rights advocate with a career in activism and political reform that spans decades. He is also the founder of the Cape York Institute for Policy and Leadership, an organisation that promotes economic and social development of Cape York. Noel Pearson is a captivating speaker who has a wealth of knowledge to share about ongoing legal and political battles faced by the Indigenous community.
From all of the ICMI team, happy NAIDOC Week! We hope you can join all Australians in celebrating and honouring the rich culture, history and achievements of the original custodians of this land.
Article courtesy of ICMI Speakers & Entertainers – a PCOA Business Partner.