ICC Sydney recognises its extraordinary team members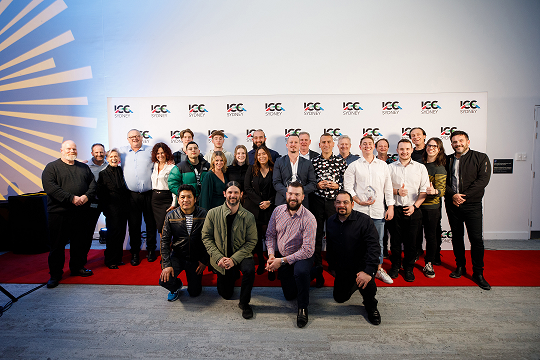 International Convention Sydney (ICC Sydney) recognised excellence amongst its people at the highly coveted Extraordinaires Awards, an internal program that rewards exemplary performance across seven peer-nominated categories.
The winners were selected for their outstanding contribution across the broad spectrum of the organisation's operations during the 2021/2022 financial year.
ICC Sydney CEO, Geoff Donaghy said ICC Sydney was focussed on making a difference for all of its stakeholders and the internal rewards program celebrated the team's efforts in prioritising best practice service standards that put customer, visitor and community needs first.
"At ICC Sydney we strive to foster a culture that rewards our team members as they live out our values of Integrity, Creativity and Connected. In addition to this, we take pride in finding, nurturing and developing exemplary talent from early career to seasoned professionals and our annual awards program highlights and celebrates their success. The overwhelming response rate – over 270 submissions – to this year's call for nominations is a testament to the high regard that our team members have for each other.
"Through the Extraordinaires Awards program, outstanding performance across the full gamut of our business and operations including service excellence, innovation and creativity, building team culture, leadership from both seasoned professionals and stars of the future, workplace safety and risk management and corporate social responsibility was championed.
"As the resurgence of local, national and international events continues, it is gratifying to share that ICC Sydney has a top performing team in place that values servicing our network of clients, stakeholders and visitors to the highest level. I could not be prouder to congratulate the winners and nominees of ICC Sydney's 2022 Extraordinaires," Mr Donaghy said.
ICC Sydney's cohort of winners in the 2022 Extraordinaires Awards are identified below. Each peer-nominated candidate was judged on how well they met this year's award criteria.
SERVICE EXCELLENCE
Jake Piccirillo, Senior Food and Beverage Floor Manager – Skills Trainer, Culinary Services
Jake exemplifies customer service and maintains impeccable standards in his day to day role when on the floor serving clients. Jake has managed recruitment, training, managing and retaining team members with ease and is a true role model to new starters and peers alike.
INNOVATION AND CREATIVITY
Drew Archer, Vision Manager, Audio Visual Services
Drew has expertly guided his team through new processes, allowing his department to deliver complex events. He has led transformational change to the new world of hybrid events and has greatly contributed to ICC Sydney's reputation as a leader in audio visual delivery.
CULTURE HERO
Fernando Figueroa, CAD Planner, Audio Visual Services
Fernando is very creative, solutions driven and collaborative. He is a positive role model that contributes on a daily basis to the culture at ICC Sydney. He has been a strong advocate of ICC Sydney's Diversity & Inclusion streams, particularly the LGBTQI+ group (Same Same Collective).
BEST LEADING ROLE
Jack Crozier, Senior Audio Visual Technical Manager, Audio Visual Services
Jack leads by example with integrity, compassion, and empathy and has the respect of the entire team. Jack always display a positive, can-do attitude, working collaboratively across the business to achieve the best results for clients and the business.
Serkan Tamcelik, Executive Sous Chef, Culinary Services
Serkan leads by example through a considered and thoughtful approach to people management. Serkan's collaborative approach and considerate nature are qualities that make him a highly respected and natural senior leader of people. Serkan's exemplary leadership has been outstanding all while he has improved upon the service delivery of the culinary team for the many events under his stewardship.
A STAR OF THE FUTURE
Archer Odone, Supervisor, ICT Venue Operations, ICT (Business Services)
Archer's passion and drive to support the business, improve systems and processes is a commendable trait. Upon his appointment, Archer immediately pleased internal stakeholders and continuously exceeds client expectations when delivering internet and network services.
WORKPLACE SAFETY AND RISK MANAGEMENT HERO
James Cowell, Quality Assurance Coordinator, Building Services
James is directly responsible for meeting reportable obligations, ISO audits and compliance, operating procedures and maintaining department training registers. He has introduced increased training and improved processes and procedures that have led to increased efficiencies and risk mitigation.
CORPORATE SOCIAL RESPONSIBILITY HERO
Matthew Whittaker, FF&E & Contracts Manager, Business Services
Matthew is a committed member of both the Corporate Social Responsibility Working Group and the Reconciliation Action Plan Working Group and has single-handedly supported departments to add First Nations suppliers to their networks through ICC Sydney's First Nations Procurement Strategy.
Department heads also had the opportunity to recognise star performers for the year from amongst their business units.
DEPARTMENT AWARDS
Audio Visual Services
Andrew Ings, Audio Visual Floor Manager
Jayden Kennedy, Rigging Technician
Business Development
Terri Ann Paige, Business Development Manager – Corporate, Government and Events
Building Services
Swaebou Camara, Security Officer
Matteo Chiari, Assets and Trades Supervisor
Claire Field, Contact Centre Supervisor
Business Services
Stephanie Singgatama, Management Accountant
Communications
Libby O'Leary, EA to Director of Corporate Affairs and Communications
Culinary Services
Graeme Hambly, Kitchen Logistics' Team member
Ric Mendoza, Food and Beverage Floor Manager
Paula Rapada, Sous Chef – Larder
Event Services
Jade Cosstick, Manager, Event Operations
Jack Weatherby-Fell, Manager, Event Planning
Executive Services
Genevieve Hudson, Executive Assistant to the CEO
Human Resources
Christelle Crawshaw, Learning and Development Specialist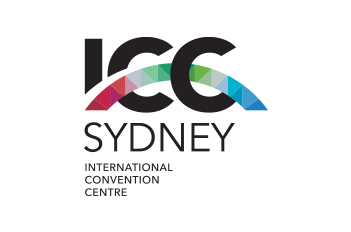 To find out more about ICC Sydney visit www.iccsydney.com or to share your ICC Sydney experiences on your social channels, tag @ICCSyd and use hash tag #morethanavenue.
ICC Sydney are a PCOA Business Partner.