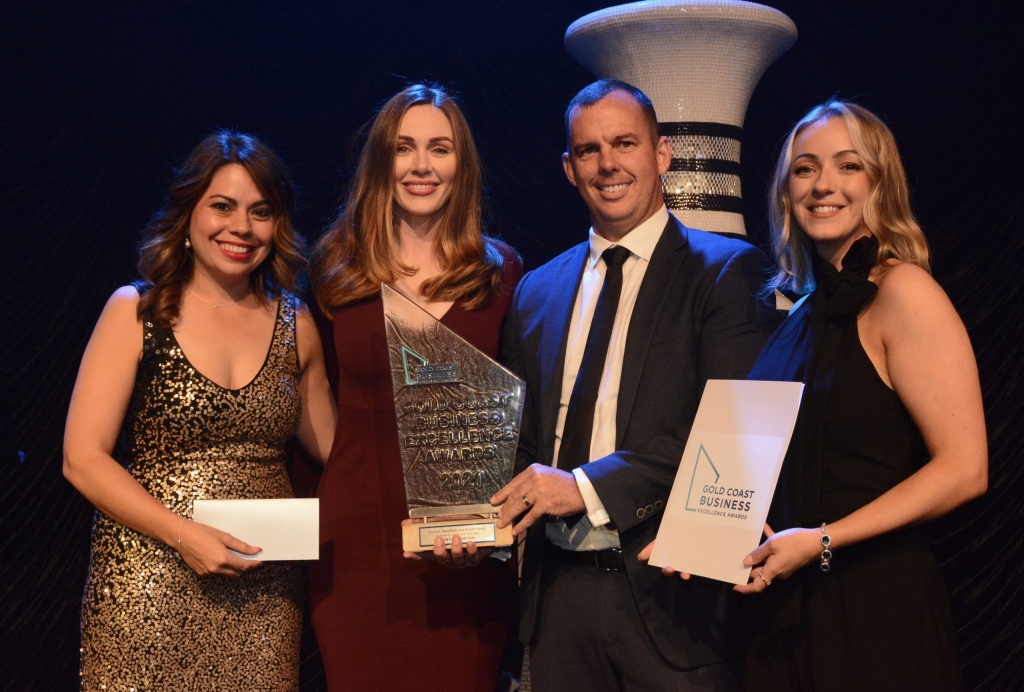 The Gold Coast Turf Club is delighted to announce that it was crowned the 2021 Gold Coast Business Excellence Award for the Tourism, Hospitality and Events category.
The Gold Coast Business Excellence Awards are the region's leading honours for business achievements. Earlier this year, in October, the Club was awarded the monthly category which therefore put GCTC in the running for the overall prize. On the night we were up against a number of strong competitors who were also monthly winners and finalists in this category, needless to say we were thrilled to take home the trophy.
It was a great honour to be recognised at this prestigious Gold Coast event. For each and every raceday, non-raceday and business event the GCTC work internally to ensure their level of catering, service and hospitality surpasses expectation.
This award is a credit to the entire team at GCTC and we thank them for all their hard work!

The Gold Coast Turf Club is a PCO Association business partner