Exhibitions return to ICC Sydney sparking trade and visitation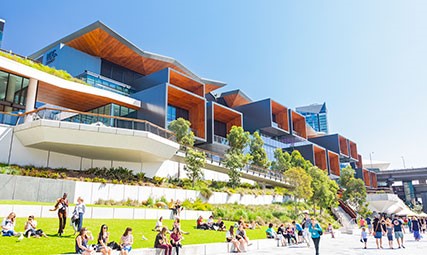 ICC Sydney has kick started its exhibitions calendar with trade and consumer events.
The exhibition market is set for a bumper year at International Convention Centre Sydney (ICC Sydney) with two successful shows – targeting consumer and trade audiences – already held this month.
ICC Sydney CEO Geoff Donaghy said exhibitions were an extremely important market segment for Sydney that delivered the potential for the acceleration of new businesses, face to face networking and a platform for millions of dollars in business to be exchanged on the show floor.
"The return of ICC Sydney's exhibitions calendar is expected to reboot business opportunities during events at the venue while delivering significant benefits to Sydney and across New South Wales," Mr Donaghy said.
"Direct and indirect delegate expenditure is set to boost the state economy and positively impact local businesses while our long, deep supply chain reaches out into regional areas.
"In a stabilised year, exhibition attendees alone spend more than $340 million in the local economy," he said.
The success of Event Crowd's Pregnancy, Babies and Children's Expo demonstrates the confidence in the community to get back to attending in person events. The early children's expo kicked off this year's calendar with a consumer show that attracted 8,000 attendees and 120 exhibitors across two days at Australia's largest early parenting event.
Event Crowd Managing Director Cameron Just said after meticulous planning with the ICC Sydney team, the exhibition led the way for the safe presentation of upcoming consumer exhibitions in his portfolio.
"The support from the whole team at ICC Sydney has been exceptional. Our exhibitors and attendees' feedback has reinforced what we saw on the exhibition floor – an enthusiastic and confident return to face to face events. Our Sydney event has set a high benchmark for safe and engaging exhibition delivery and we look forward to creating more opportunities for brands and consumers to connect in the coming months," Mr Just said. ⁠⁠
This week the venue held its first trade show for the year, Get Local, a business events and tourism industry event, which overcame evolving COVID-19 restrictions to attract 500 registered buyers with the participation of more than 1,000 exhibitors, media representatives, guests and speakers.
Get Local co-founder Gary Bender said ICC Sydney's ample venue space, experienced and accessible event management professionals and consultation on COVID safety measures provided a safe solution for the presentation of the flagship national event.
"We are grateful for the collaboration with ICC Sydney and our industry partners in delivering a successful Get Local Expo," Get Local co-founder Donna Kessler said.
Mr Bender echoed the sentiment, saying, "Throughout the rocky path of the last two years of the pandemic, ICC Sydney's support and flexibility ensured our team, exhibitors, partners and attendees felt accommodated – allowing them to enjoy the recommencement of exhibitions and a reunion of the business events industry."
Exhibition and Event Association of Australasia President Nicole Walker said: "The restart of exhibitions at ICC Sydney is an excellent sign that this important industry has commenced its rebound. It was terrific to see the ICC Sydney team delivering at its usual best. From event management, the logistics of the COVID safety measures and the high quality of the food and beverage services, the venue fulfilled its ambition to support clients and get people networking in person again. I look forward to seeing the exhibitions industry continue to rebuild in the coming months."
ICC Sydney is currently running a range of in person events at the venue with over 200 events scheduled in until the end of financial year. For more information about ICC Sydney and the calendar of events, visit www.iccsydney.com.au.
ICC Sydney are a valued PCOA Business Partner.