Business Events Australia – Advance Program 2022/23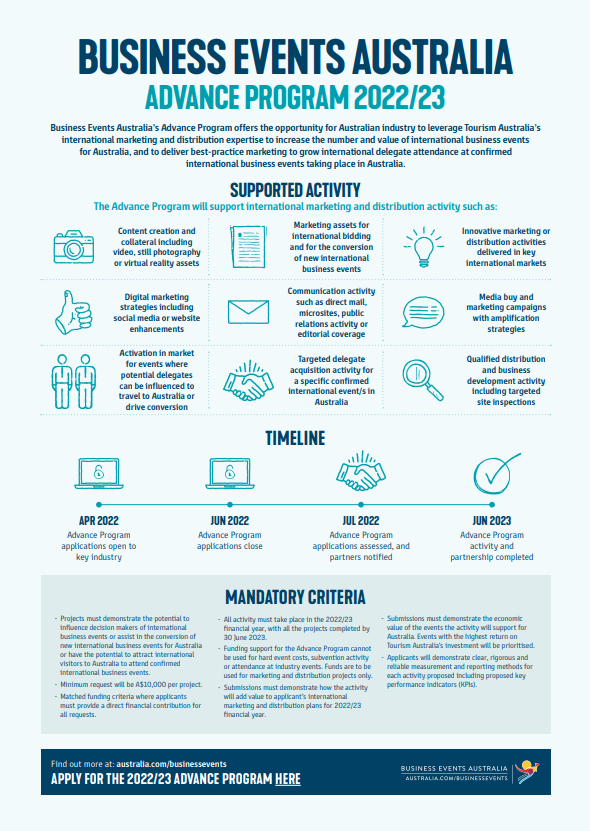 Applications are open for the Advance Program 2022/23, Tourism Australia's international business events marketing partnership initiative.
The Program offers the opportunity for Australian industry to access financial support and leverage Tourism Australia's international marketing and distribution expertise to deliver industry-led marketing or distribution projects which:
increase consideration of Australia for new international business events; or
increase international delegate attendance at events already secured for Australia.
The minimum request for project support is $10,000 with industry expected to match Tourism Australia's funding with a direct financial contribution. All supported activity to be delivered by 30 June 2023.
For full details of the program, including eligibility and how to apply online, please read the Advance Program prospectus.
For more information on what kind of projects the Advance Program supports see the infographic.
Applications will close at 5pm AEST on Friday 10 June 2022.
For more information visit the Business Events Australia website.