What's New at PCEC
The team at Perth Convention and Exhibition Centre collectively agree – "2022 has been a journey."
COVID came in 2020, COVID knocked us back for two years and we have used 2022 to recover, rebuild and regrow.
Part of our journey included a new Food & Beverage and Culinary Team.
In January we were delighted to announce that Andrew Mann joined the Perth Convention and Exhibition Centre (PCEC) as Director of Culinary Operations. With a career spanning more than 25 years, Andrew has a wealth of experience. He has led many kitchens to great success, such as Bathers Beach House, Sandalford Wines, Delaware North and The Rembrandt Hotel to name just a few.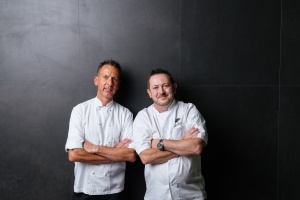 During his five years as Executive Chef at Sandalford Winery, Andrew was part of an award-winning team receiving 20 culinary accolades for the winery, including the Gold Plate "Fresh Produce Award" and "Modern Australian".
In April we welcomed Ramon Van De Griendt as our new Executive Chef. Ramon has extensive international experience with over 30 years of working in a range of prestigious kitchens, such as The Ritz-Carlton, InterContinental Hotel Group and Pullman Hotels & Resorts.
During his career, he has become skilled in a range of cuisines including Asian, Mediterranean, French, European, South American, and Paddock to Plate. "… we're excited for events to be returning back in full swing. To do so, we will be moving in a new culinary direction" commented Ramon.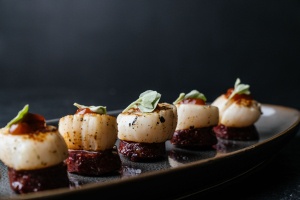 We launched a range of new menus in May 2022 with exceptional food at the heart of them all. Our culinary team create great tasting, modern, innovative menus that will take guests on a gastronomic tour of our region. With such a diverse range of exciting produce hailing from Western Australia, we're spoilt for choice when it comes to quality ingredients.
Ivan Granados joined us in July as our new Food and Beverage Manager. With over 13 years of hospitality experience here in Perth, Ivan has worked on a diverse range of events in a variety of venues. He has most recently been in the role of Event Operations Manager at the Parmelia Hilton Perth whilst overseeing the Executive Lounge. Ivan brings with him a reputation for exceptional customer service, professionalism, patience and a 'people first' attitude.
"PCEC is looking forward to seeing the venue's exciting new culinary direction take shape as Ramon and Andrew share their knowledge and experience to enhance PCEC's food and beverage reputation at Western Australia's premier event destination" commented Nigel Keen, PCEC's General Manager.
For more details:
Liz De Prose – Business Improvement & Marketing Manager, Perth Convention & Exhibition Centre
E: liz.deprose@pcec.com.au
P: 08 9338 0328
Perth Convention and Exhibition Centre is a PCO Association business partner