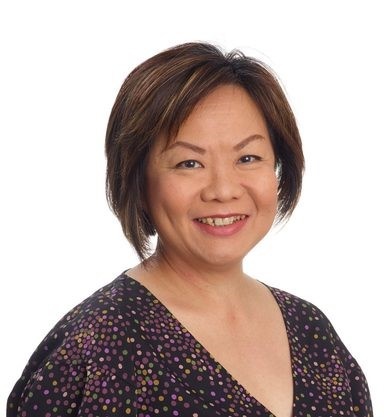 Strategic change at Business Events Victoria to drive the organisation's future success
The PCOA would like to congratulate our Destination Business Partners, Chris Porter and Adeline Keh on their recent promotion.
Business Events Victoria (BEV) is pleased to announce a strategic change to the organisation's structure. Chris Porter will step into the role of General Manager Business Events with Adeline Keh taking on the position of Executive Officer. Adeline has over eight (8) years' experience with BEV and is a familiar face to industry since 2014.
She has held previous roles as Sales Executive and Business Development Manager, and most recently as Program Manager to deliver State Government's initiative to develop business events capability amongst industry around the state.
Chris has lead BEV for the past 15 years growing the organisation into a premier regional Convention Bureau.
"I have absolutely loved my time working in an operational capacity with BEV as their Executive Officer. BEV has grown from a relatively small association to a highly regarded convention bureau that offers a range of cooperative marketing opportunities for members, delivering over 250 business event leads per annum to regional venues and destinations. I look forward to continuing to guide BEV strategically and mentor Adeline as she steps into the new role."
Business Events Victoria Chair Damien Cerantonio welcomes the new strategic structure and Adeline's long-standing expertise in the international business events sector and strategic imperatives she brings to BEV.
"This new strategic structure sets BEV up for the future. It provides the necessary strategic foresight and manpower to continue achieving results for our members. Adeline's strong operational background, stakeholder relationship skills and strategic focus will bring an exciting period of growth for the regional Victorian business events industry. I would like to thank Chris for his years of dedication to BEV and am pleased he will continue to play a critical strategic role with the organisation over the coming years."
Adeline is a graduate of the Melbourne Tourism Leadership Program and has held previous senior roles at ICMS Australasia and the Singapore Exhibition & Convention Bureau.
Adeline said she was excited to take on this new role to continue driving outcomes to benefit industry and grow regional Victoria's value proposition as a business events destination of choice.
"I am excited with this opportunity to lead the BEV team and grow business events for regional Victoria. At the same time, driving positive returns for our industry members and growing regional Victoria's value proposition to business events buyers will be my focus. It has been my privilege to call Victoria home for more than a decade and I am looking forward to work with the team to deliver greater results on behalf of our industry."
Adeline will continue to be joined by the following members of the BEV team:
Simon Jacobs, Business Development Manager
Stephanie Lim, Sales Executive
Brigitte Nottingham, Communications and Administration Officer