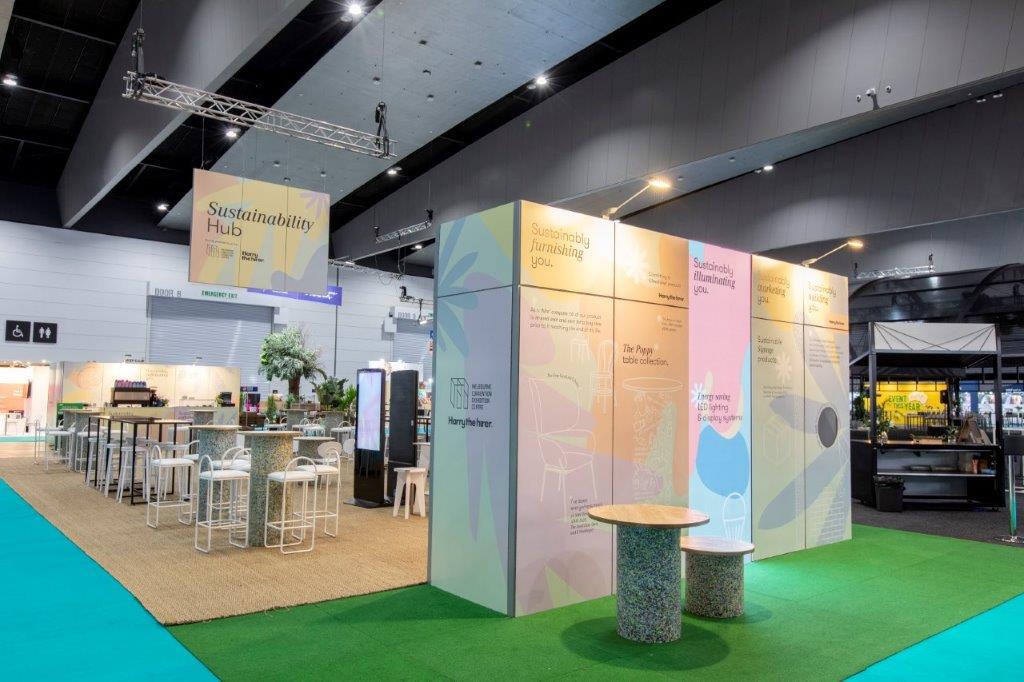 MCEC partners with Harry the hirer to promote Sustainable events at AIME2020.
Event sustainability is one of the fastest-growing considerations in the meetings industry, as public expectation increases for lower carbon emissions and less environmental impact.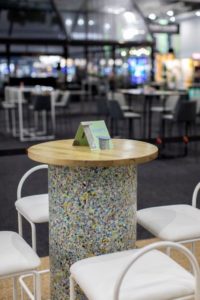 At AIME2020, Melbourne Convention & Exhibition Centre (MCEC) partnered with renowned events and exhibition hire company, Harry the hirer, to inspire delegates to take a whole event approach to sustainability.
All areas of event delivery provide opportunities to reduce waste and influence decisions that lead to a reduction in emissions. By inviting AIME attendees to share the barriers they face in making events more environmentally friendly, newly appointed Sustainability Manager of MCEC, Samantha Ferrier, hoped the Sustainability Hub would 'plant a seed' for organisers or suppliers who may be at the beginning of their sustainability journey.
The Sustainability Hub showcased practical ways to make events greener, including considerations around stand design and materials, food and drink, venue choice and green power.
Attendees learned more about the MCEC's own sustainability practices, including their 100-mile menu and the installation of 36 permanent Food Cubes in the courtyard. The food cubes can each grow 25kg of produce and will be used to grow herbs and other food for the onsite Goldfields Café & Bar.
Meanwhile, Harry the hirer launched their new Poppy table collection, made from 100% recycled HDPE plastic, an industry first in post-consumer 'closed loop' recycled plastic furniture products.
The Sustainability Hub demonstrated eco-friendly options and best practice in delivering environmentally-friendly events, including how partnerships between venues, suppliers and organisers can lead to more environmentally-sustainable events.