PCOA offers incentive for event profs to get vaccinated
The Professional Conference Organisers Association (PCOA) is encouraging event  professionals to get vaccinated against COVID-19 with an incentive offer to help boost vaccination rates across the industry.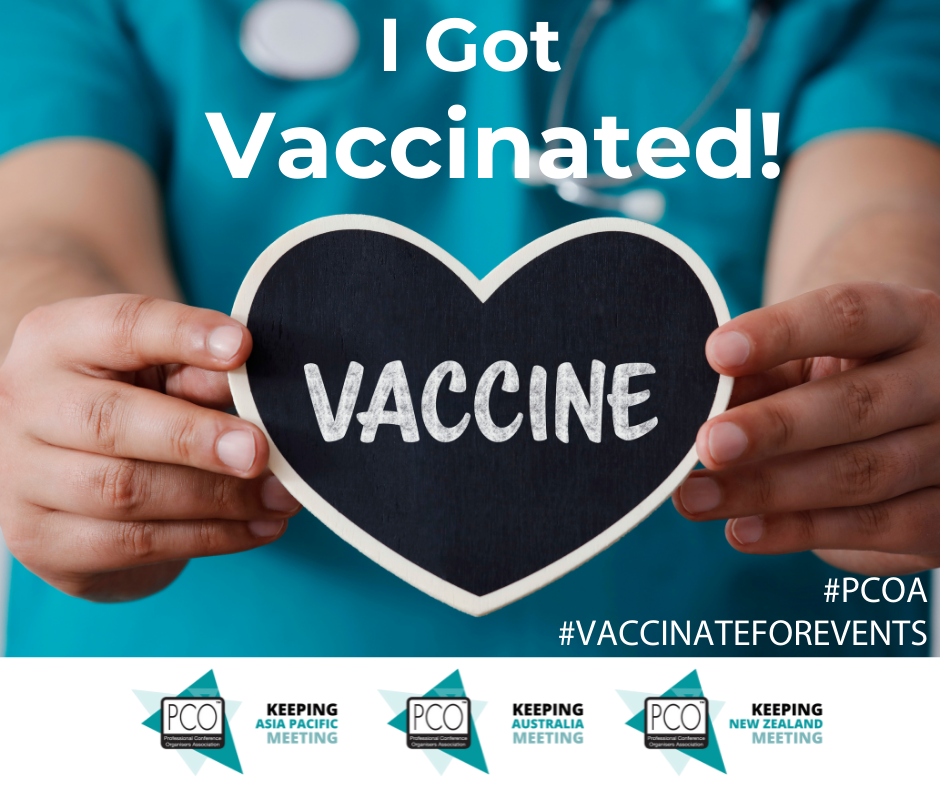 PCOA is giving away a complimentary registration to its annual conference in Hobart later this year to an event professional who shares their vaccination status via a photo entry.
The organisation said the event industry has a "golden chance" to set an example to others by showing its commitment to making a difference and getting back to business.
"The one thing that state and federal governments agree on is that the clear way out of these uncertain times is to reach a high vaccination rate across the country," PCOA said in a statement.
"We urge our members to consult with their health practitioners and to follow the advised vaccination protocols, while encouraging their family members, friends, employees and suppliers to do the same."
Event professionals have already taken to social media to share their vaccination status and support the campaign.
In a LinkedIn post, Rosie Buckley of Conference Venue Essentials (CVE) said, "With everything so uncertain at the moment, here at CVE we are doing everything we can to support the Sydney community and our wider network of friends, family, and clients.
"That is why we are proud to say we are now fully vaccinated!"
Event professionals wishing to enter the draw to win free registration to the PCOA Conference are invited to use the hashtags #vaccinateforevents and #pcoa when posting a vaccination photo on social media or email it to the team directly.
PCOA will randomly draw the prize from all submissions on 15 October 2021.
Now in its 14th year, the PCOA21 Conference & Exhibition will take place on 5-7 December in Hobart, Tasmania.
Written by Brittney Levinson and published courtesy of Spice – www.spicenews.com.au