Pan Pacific and PARKROYAL Darling Harbour honour Tim Birley with the Birley Boardroom by Joyce DiMascio
This article was first published by micenet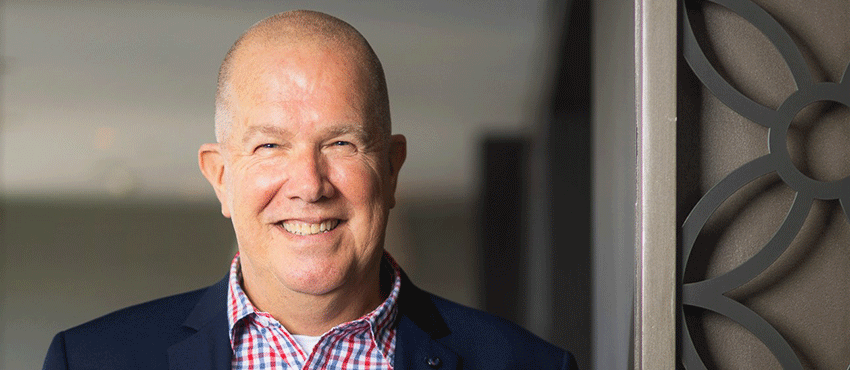 Pan Pacific Hotels Group has paid special tribute to Tim Birley by naming the PARKROYAL Darling Harbour boardroom in his honour.
Birley was their much-loved national business development manager who passed away suddenly in Sydney after returning from the Asia Pacific Incentives and Meetings Event (AIME) in Melbourne.
About 150 people attended the industry event held on Wednesday last week to remember him.
Charmaine Hardwick, Pan Pacific's director of sales and marketing for NSW said the PARKROYAL Darling Harbour, Sydney team felt this was fitting tribute to Birley for his contribution to the hospitality and MICE industry.
"Naming the boardroom after Tim recognises what he achieved for the hotel, the Pan Pacific Hotels Group and a lasting memory for those who had worked with him, from guests, clients and suppliers," she said.
"Tim will be remembered for his expertise, his knowledge of the MICE industry in Australia, but more importantly for generosity of spirit, great big smile and kindness to all."
The Birley Boardroom is located on Level R at the PARKROYAL Darling Harbour.
Alongside Hardwick, the hotel's general manager Jeroen Meijer spoke with great warmth and affection about their colleague. Other colleagues to speak included David Dymmott, director of CC Conferences & Corporate Events and Beverley Parker, director of business development at ICC Sydney. Others spoke from the floor about Birley's incredible professionalism and willingness to help new people joining the industry.
micenet understands that COVID-19 was confirmed as the cause of Birley's death.