New Edition of Sydney Inview Reveals Stories of an Enhanced ICC Sydney and Re-Energised Sydney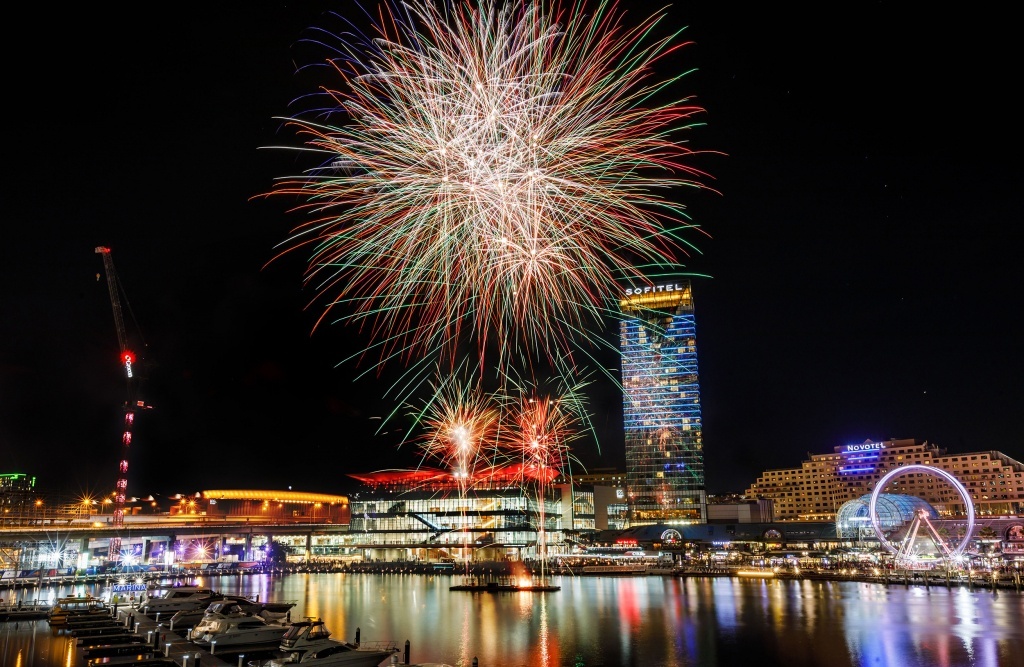 .
International Convention Centre Sydney (ICC Sydney) has launched the second edition of Sydney InView magazine, providing readers with a deep dive into the latest trends from ICC Sydney and the vibrant city within which its nestled.
Discover how Australia's premier convention, exhibition and entertainment venue places organiser and attendee experiences first through stories that celebrate diversity, innovation, art and food, our ancient cultures and experiences, plus community news from entertainers, entrepreneurs and sustainability experts.
ICC Sydney CEO, Geoff Donaghy, said: "As this edition of Sydney InView shows, Sydney is open for business and ICC Sydney is well positioned to drive connections — facilitating knowledge exchange, trade, connection to culture as well as to our scenic natural environment. Situated in Sydney, ICC Sydney has much to offer discerning event organisers seeking to host their event in one of the most dynamic and vibrant cities in the world."
"The service and operational enhancements we have invested in have empowered our match fit team to deliver ever greater experiences for our clients as they more fully embrace meeting face to face in our unrivalled location. We're pleased to share these stories with the business events community through Sydney InView," Mr Donaghy said.
Stories of Sydney's 'beauty and brains'; and emerging and established talent
ICC Sydney's flagship publication, Sydney InView showcases some of the enhanced products and services the venue developed while continuing to operate throughout the pandemic's first two years as well as connecting readers to Sydney's exceptional stories of arts and culture, food and wine, and leadership and innovation, highlighting the public figures shaping the city's unique and multi-faceted culture, including First Nations leader Aunty Margret Campbell, Managing Director of Dreamtime SouthernX, who conducts walking tours throughout Tumbalong, the area known today as Darling Harbour.
A spotlight on New South Wales Australian of the Year 2022, Professor Veena Sahajwalla, Director of the University of New South Wales' SM@RT Centre for Sustainable Materials Research and Technology who is leading sustainable waste solutions is also featured.  ICC Sydney's ongoing relationship with the city's prominent academic institutions is exemplified through a feature on its partnership with the University of Technology Sydney (UTS) which led to the Sydney Innovation Stories that showcased young innovators the university supports through UTS Startups.
The venue's expanded Legacy Program incorporating exciting new partnerships delivering thoughtful attendee experiences is highlighted. ICC Sydney's ground breaking program creates lasting positive legacies across five key streams and helps clients to reach their corporate social responsibility objectives through their events at the venue. Through Sydney InView, ICC Sydney introduces readers to some of the talent the venue connects event organisers and attendees to via its Legacy Program, including Sara Mansour, Director of Bankstown Poetry Slam, KARI Singers and Aunty Margret Campbell of Dreamtime SouthernX.
Deep dive into ICC Sydney's Connect Outdoors and Connect Hub
Detailed within Sydney InView is the venue's 'Connect Outdoors' service which provides reimagined networking opportunities in ICC Sydney's open air, styled locations overlooking picturesque Sydney's iconic skyline.
With hybrid events here to stay, ICC Sydney's enhanced events services provided via the venue's new 'Connect Hub' offers support for event organisers spanning onsite and online speaker preparation delivered by the venue's Digital Concierge, a dedicated media studio for broadcast events, ICC Sydney Connect platform for virtual events, a video edit suite and digital signage management.
Sydney InView is available in print and online. You can read more stories from the latest edition here.
ICC Sydney are a PCOA Business Partner.