Meeting Newz Magazine – May/June edition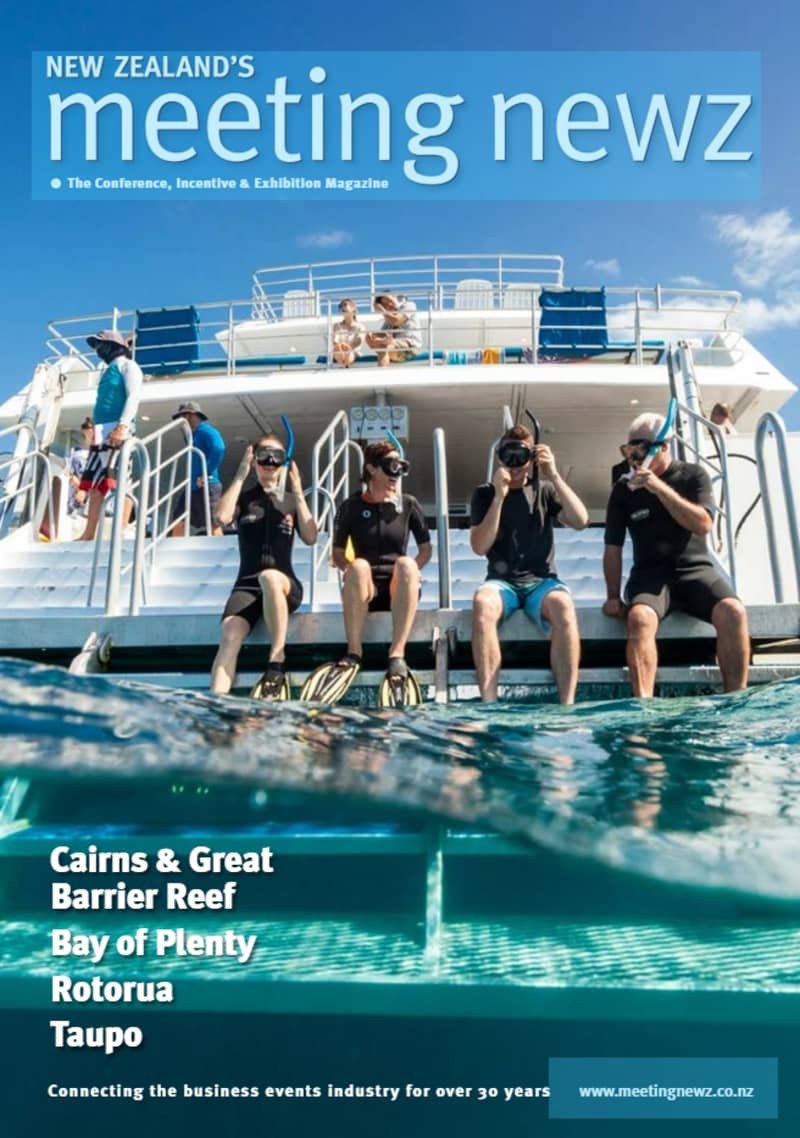 In this edition our cover story focuses on Cairns & Great Barrier Reef – an inspiring read not to be missed! Closer to home we bring you plenty of news from Rotorua, Bay of Plenty and Taupo.
You can stay connected and read about last month's Asia Pacific Incentive and Meetings Event (AIME), which saw buyers, suppliers and media re-connecting in Melbourne.
We also bring you the latest industry news and our regular people on the move, social scene and industry update columns.
To view the May/June 2022 edition of Meeting Newz please click here.
Put the coffee on and enjoy the read!
New Zealand's Meeting Newz are a PCOA Business Partner.