GOLD COAST CONVENTION AND EXHIBITION CENTRE READY TO REOPEN WITH APPROVED COVID SAFE PLAN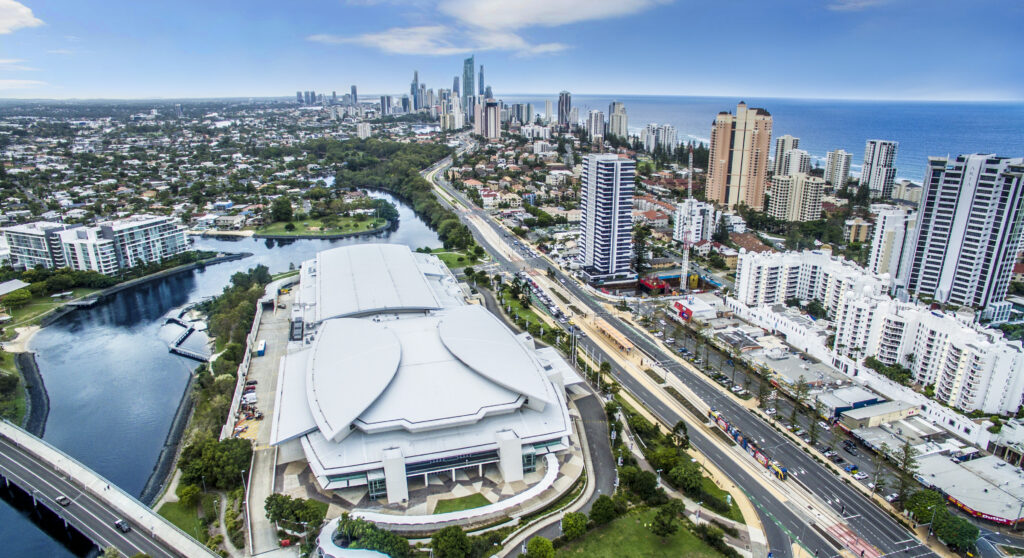 The Gold Coast Convention and Exhibition Centre (GCCEC) has received approval from the Gold Coast Public Health Unit to operate under its Site Specific COVID Safe Plan.
Developed in consultation with the GCCEC COVID Safe Task Force, industry bodies, government and health authorities, the plan covers all essential areas of operation including cleaning and hygiene, social distancing – with new floor plans, food and beverage service, training and record keeping.
The venue could potentially host up to 4,500 visitors per day based on 1 person per 4 square metres. The arena that would normally hold up to 6,000 now has a COVID safe capacity of between 1,500 and 3,000 people. Meetings and business events that can no longer take place in smaller venues can now look to the Centre.
Adrienne Readings, General Manager Gold Coast Convention and Exhibition Centre said "We are all looking forward to welcoming business back to the Centre after months of getting the building and business COVID safe. We are confident in our plan and the processes that we have implemented to ensure the safety of all visitors to GCCEC."
"We're in a unique position on the Gold Coast to be able to accommodate larger events such as graduations, conferences, meetings and dinners adhering to current distancing regulations," she continued.
The Gold Coast Convention and Exhibition Centre (GCCEC) are a  PCO Association business partner