Case Study: Australian Hobby Beekeeping Conference
Client: Australian Women in Beekeeping Club
Location: Online – Zoom + Eventbrite
Year: 2021
Mode: Virtual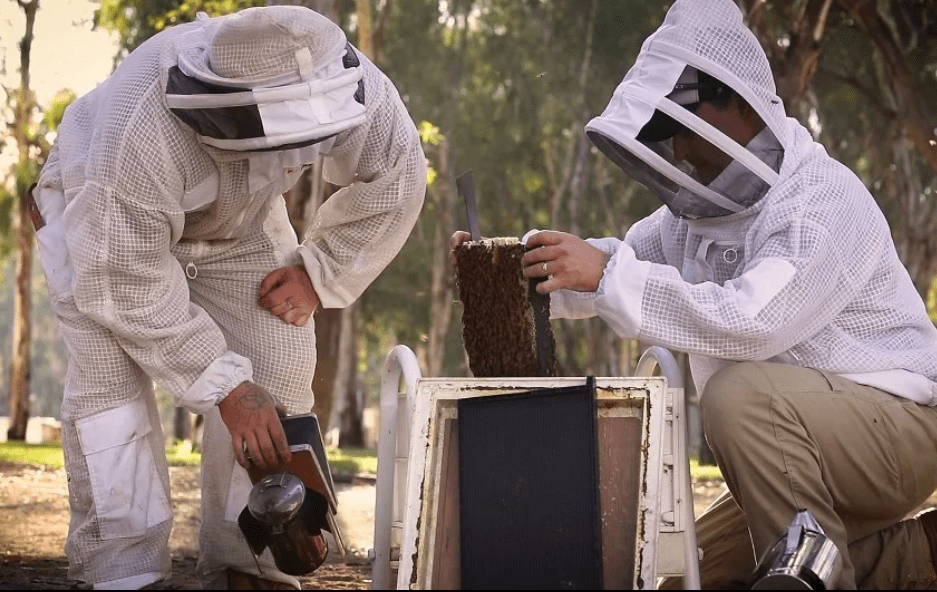 The client wanted a more professional experience for their virtual attendees, while still retaining the grassroots feel of the organisation. During planning sessions with the client, they emphasised the need for an increased production value and the need to integrate Zoom with a streaming solution through which they could monetise their content seamlessly.
The solution
Our team collaborated with the client to develop a plan with three main points of focus:
Streaming Integrations
At the client's request, the main event was hosted on Eventbrite, their preferred virtual event platform. Video from Zoom webinar and pre-recorded content was streamed via Vimeo Live Streaming onto Eventbrite.
Pre-event Preparation and Training
Our team was tasked with training and preparing speakers. Prior to the event, technical producers ran through a series of audio and video quality checks with each speaker. The team also ran multiple rehearsals to ensure that the event would run seamlessly.
Event Monitoring and Production
During the event, a team was assigned to monitoring and running the proceedings. Our event producers queued speakers and pre-recorded content, and managed holding slides and audio between presentations. In addition, team members constantly monitored the outgoing event streams to ensure that viewers were receiving strong and stable video and audio.
Client Outcomes
The event was received well by delegates, and the client was deeply satisfied with the outcome of the event. Client goals were also achieved, with attendees leaving overwhelmingly positive reviews about the event.
Sebastian and Patrick were fantastic to work with. Very friendly, approachable and professional. The virtual conference ran really well. Great reviews from attendees! See you next year! – Kate Bamford, Australian Women in Beekeeping Club Inc.
For more details click HERE
For more information contact:
Kevin Song
E: kevin.song@congressrental.com.au
W: www.congressrental.com.au