Business Events Wellington Case Study: Adapting to Change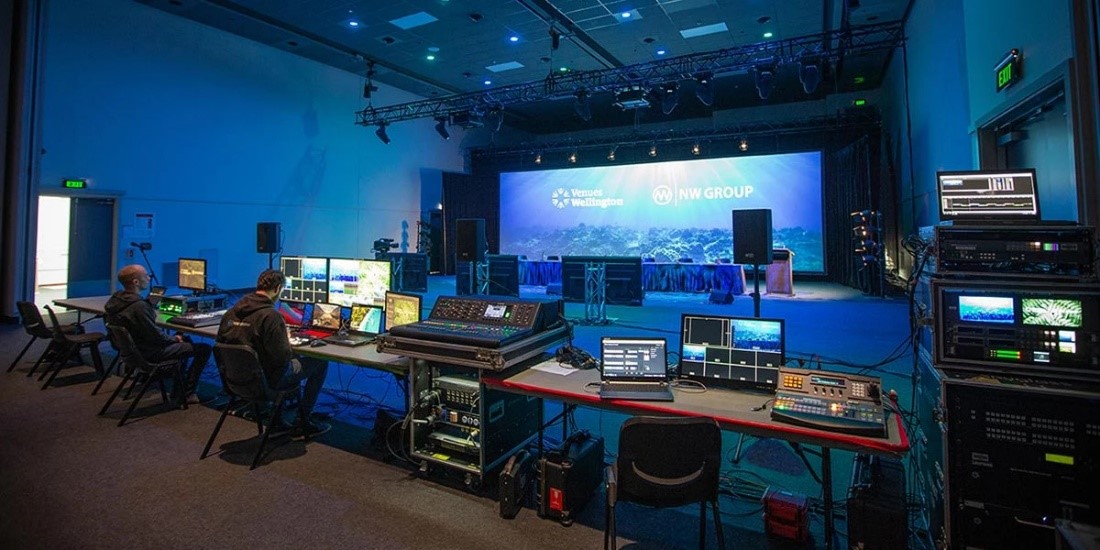 Adapting to Change
Client: United Fire Brigades' Association
Location: Online studio-style, broadcast
Year: 2022
Mode: Virtual

Conferencing in an ever-changing climate
The United Fire Brigades' Association represents and provides services to more than 690 brigades and over 14,000 workers across New Zealand.
Having brought brigades together for the past 140 years, the UFBA's latest event – an AGM – proved a challenge for its events manager Julia Costa, thanks to the ever-changing Covid climate.
"I run a designated United Fire Brigades' events team which risk manages every aspect of the organising process," explains Julia.
"Because our members are firefighters, we have additional needs and requirements to ensure that we are not putting New Zealand at risk when we have large gatherings of first responders in one location at a time of pandemic."
That meant changing the multi-day event of 500 delegates from a face-to-face occasion to an online one within a short timeframe.
The solution
With help from Venues Wellington, Julia's team instead settled on a TV studio-type event to beam out an online AGM to registered delegates via Zoom.
"We used the Zoom platform as it is easily accessible and has all the features we needed for voting and interactive participation," says Julia.
And Venues Wellington was instrumental in its success.
"From the moment of booking to the follow up at the end – the Venues Wellington team, including its preferred suppliers, were the best," Julia says.
The entire process went smoothly, she says.
"Nothing was a problem and we felt very looked after – the VW team did everything in its power to minimise financial impact when we had to change from face-to-face to online."
Online and in-person events made easy
In today's climate the Venues Wellington team is constantly adapting to ensure events like UFBA's can go ahead albeit in-person or online.
In UFBA's case, Julia was delighted all plans were implemented exactly as anticipated. And she holds the Venues Wellington team in such high regard she plans to rebook in future.
"I have made the decision to bring our large conferences to Wellington for the next two years with Venues Wellington. I love working with the team, the customer service really is second-to-none."
Following its success, Venues Wellington now have a multi-purpose studio space at venue Shed 6 for filming and broadcasting virtual or hybrid events.
For more details click HERE
To talk about hosting your conference in Wellington:
Contact Tania Barnes, Business Events Wellington BDM in Australia
E: Tania.Barnes@WellingtonNZ.com
W: www.WellingtonNZ.com/Meet
Business Events Wellington is a PCO Association Business Partner