Business Events Victoria reshapes itself with Evolving Events Industry
Business Events Victoria has once again shown its ingenuity, foresight and versatility by launching a brand new look and website that better suits the industry it now serves.
According to Business Events Victoria (BEV) EO, Mr Chris Porter, the new website showcases regional Victoria in a fresh new light
and aims to encourage event organisers to think outside the box when it comes to planning their next conference, event or retreat.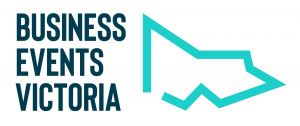 "With the business events space reshaping itself over the past two years, it was time we evolved with it, to better resemble the 'new way of thinking' for business events across Australia, and that is now all about curating new experiences and establishing thriving connections."
"We did a great deal of work behind the scenes listening to what our members and clients wanted and analysing core trends in the events arena to ensure we created a bold new website and a refreshed brand that serves a purpose. Our purpose is to connect business event organisers with the very best venues, retreats and experiences in regional Victoria," Mr Porter said.
"BEV is a growing, membership-based group that has been operating for over 26 years. Our work is all about creating that
connection between the business events planners and the venues across regional Victoria, curating the best venue and fit for each
business event."
"Now with an improved search functionality and a more intuitive framework, we can match event organisers with the right venue or
experience at the click of a button, providing a more tailored user experience. Forget the board room, why not host your next
business event on top of a mountain peak, amongst the vineyards or even miles below sea level from the depths of an old
goldmine," Mr Porter said.
According to Mr Porter, as part of this undertaking, they decided to do an entire brand refresh, updating their long term Business
Events Victoria logo and rolling out a new suite of marketing and industry collateral.
"The new brand had to also speak to the new 'us'. We have evolved and changed so much as an organisation that we felt our brand
needed to speak to this, break the mould and come along for the ride. It needed to be more progressive, real, inspiring and
trustworthy."
"The brand refresh features a strong, clean, crisp, modern typeface and is paired with the stylised map of Victoria, forming a bold,
strong, progressive brand. The bright, vibrant colour palette allows for a modern feel and is a reference to the rivers, lakes and
coastal regions of Victoria," he said.
"With business events back on the map, there is significant pent-up demand from organisations keen to bring their teams back
together again after a long hiatus for live connections and real experiences. This new fresh brand will help us engage with those
decision-makers as they start planning their organisation's next retreat, meeting and conference," said Chris Porter.
The new Business Events Victoria website was made possible with the support of Business Events Australia through the Domestic
Boost Campaign and the Victorian State Government.
For more information about Business Events Victoria visit: www.businesseventsvictoria.com
Business Events Victoria are a PCOA Business Partner.