Vircon – Built for Professional Event Planners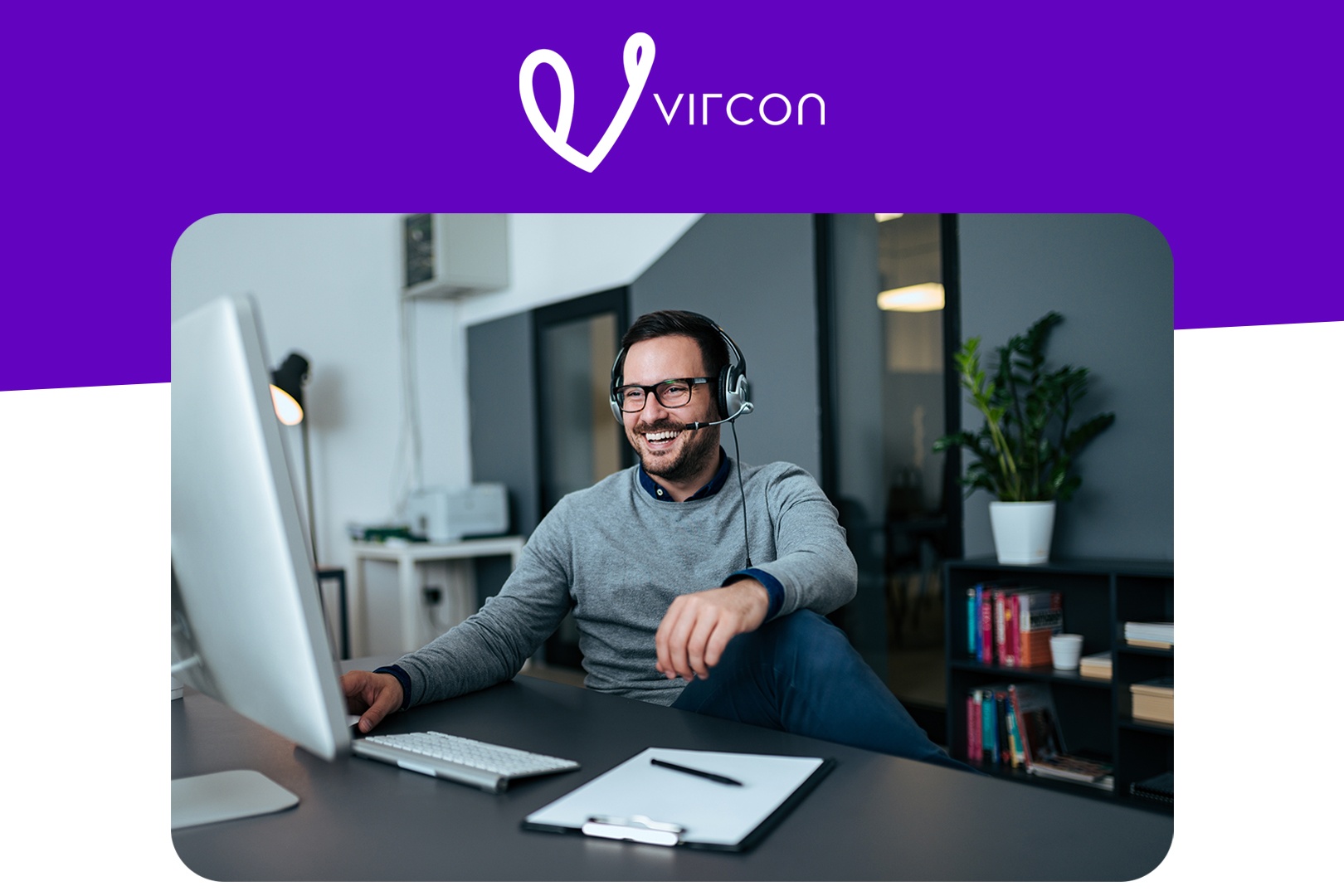 According to the 2020 Report by Events MB, 25.4% of event planners say cost is their biggest challenge with virtual event tech. This of course comes as no surprise – with platforms charging large amounts for one-off virtual events or locking people into hefty multi-year contract subscriptions. Let's clear the air – events should not be this expensive! We see many professionals leaving the events industry or struggling to see adequate compensation for their skills, expertise, and time.
With our recently upgraded virtual events platform, Vircon, we cater towards these major changes happening in the events industry. Read on to see how our platform can save money for professional event organisers but also earn them additional revenue!
True Event Management – Save Time, Save Money
We all know the frustrations of needing to send multiple emails to presenters and sponsors for their materials, and after they upload it to cloud storage (or worse – send it by email), needing to sort and organize everything, and then needing to reupload it to the platform. Such a waste of time!
With Vircon's Presenter and Sponsor Auto Managers, those involved with the event can instead upload the content straight to the event and all the events planner needs to do is approve it. Presenter's Bio? Check. Presentation? Check. Video Advertisement? Check. Sponsor Logo? Check. Oh, but that's not all – if a client hosts multiple events with re-used content such as presenter biographies or presentations, with Vircon's content roll-over system they can pull that straight into their new event.
This saved time allows event planners to instead focus on delivering better events, more events, finding new clients, or taking time off to relax!
No Financial Obligation!
Even now with repercussions from the pandemic we see events being consistently postponed or cancelled and with great uncertainty facing the events industry, it is a very stressful and tumultuous time for all – especially event planners. According to Markletic (2021), when hosting virtual events the majority of the budget is spent on the hosting platform, and for nearly all event platforms this is all paid upfront before the event is created. This adds a lot of stress to event planners because if the event gets cancelled, they are usually either completely out of pocket, or have a small deposit which covers only a fraction of the costs.
Instead, our Vircon events platform migrates risks for professional conference organisers and event planners by having no financial obligation when using the Vircon platform – we allow users to use the platform for free, create events for their clients and then payment is done when registrations for the event open.
Additional Revenue Streams
From the same EventsMB report (2020), their research has found one third of event planner do not charge or make revenue from virtual events – after all for traditional in-person live events PCOs would recoup a lot of revenue from additional streams such as commissions from accommodation, catering and travel – obviously this isn't happening due to the pandemic and the huge shift to virtual.
We've recognized this and have created a partner program where partners using the Vircon can generate unlimited, additional revenue streams when the Vircon platform is used for your client's events. By generating new revenue on client ticket sales, event costs, optional extras and if they choose to subscribe you also get a share of that revenue too. With no upfront costs for Vircon partners it allows professionals in the events industry to instead focus on delivering successful virtual and hybrid events for their clients.
Partner Revenue Example A client is requiring a one-off 1,000-person event with $50 ticket sales (with no subscription plan):
Partner Revenue from attendees:
= $1,000
Partner Revenue from ticket sales:
= $293.40
Total = $1,293.40 additional revenue for the event planner without any outlay for use of the Vircon platform.
To start discussing partnership opportunities with Vircon please visit https://www.thevircon.com/partnerships/
Or call 1300 VIRCON (1300 874 266)
https://www.eventmanagerblog.com/event-statistics