The Venues Collection secures top business event talent El Kwang
as Chief Commercial Officer
Passionate and well-known business events expert, El Kwang, has been appointed Chief Commercial Officer at The Venues Collection, starting the Sydney-based role on Monday, 12 September 2022.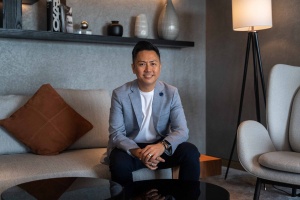 Kwang has lived in South-East Asia for ten years and has led and delivered hundreds of successful projects across the international business events, tourism, hospitality, and corporate sectors.
Known as a strong advocate for industry collaboration, Kwang recently led the program for the Forces of Change Leadership Series with Marina Bay Sands, he was instrumental in the Singapore MICE Forum and was the co-chair of the Rome and Bangkok editions of the SITE (Society for Incentive Travel Excellence) Global Conference. Kwang also recently finished a three-year stint as VP Finance and Development on the SITE Global Board of Directors.
Christopher Drivas, CEO, The Venues Collection said Kwang's appointment represented a new era for the company, one designed for growth.
"El's dedication and generosity to the global business events, tourism and hospitality sectors has made an indelible mark on many businesses around the world.
"His deep experience and international insights will be vital to shaping the future of our company, and I'm delighted to be working with him.
"El brings a focus, and energy hard to match, and I'm excited about the possibilities for The Venues Collection with El on board," said Drivas.
Kwang is looking forward to living back in his hometown of Sydney.
"I am beyond excited to be returning home and to work with this team of talented professionals. We are in the business of providing a space where people can gather and connect meaningfully," said Kwang.
Kwang brings a well-regarded strength in communications and content creation skills to his new role and will lead a team of 40 at The Venues Collection.
About The Venues Collection | thevenuescollection.com.au
The Venues Collection is a PCO Association business partner