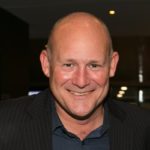 PCO Association president, Barry Neame said this year we have given Harry the Hirer the challenge to build an exhibition different to anything we have done in the past.
Barry said, our brief to Michael Firman was for the exhibition to be in keeping with the PCOA conference theme "Anything is Possible".
Michael Firman, General Manager Exhibitions, Melbourne at Harry the Hirer said, "we are delighted to have secured the PCOA19 exhibition build. We are looking forward to being a part of bringing this event to life and exploring ideas on how to build a creative and unpredictable exhibition which will work for the attendees".
Barry went on to say, "this year there is an increased number of sponsorship and networking opportunities taking place on the exhibition floor for those wanting to connect with likeminded business event professionals".
The conference prospectus will become available on line in the coming weeks.
Visit the new PCOA Conference Website to express your interest here
Join us for the 12th Annual PCOA Conference and Exhibition, being held at the International Convention Centre (Sydney) from 8 – 10 December 2019.