PCOA Webinar Series – New Zealand GST – An update with Asheel Bharos and Maurits van den Berg from Baker Tilly Staples Rodway
25/08/22 @ 1:30 pm

-

2:00 pm

AEST
PCOA Webinar Series: New Zealand GST
Date: Thursday 25 August 2022
Time: 1:30 pm to 2:00 pm AEST
Webinar Overview
In this webinar, Asheel Bharos and Maurits van den Berg will cover the PCO's role in assisting their clients with their GST obligations in New Zealand. They will cover the situations which give rise to a GST obligation and also how the IRD's GST Reclaim Service for Non-Resident Businesses can benefit offshore businesses by providing a way to claim back GST on business expenditure incurred in New Zealand.
Helen Bambry from Tourism New Zealand will also provide some insight into the different types of funding and support available for events.
Learn about how a potential GST obligation could arise for your clients in New Zealand
The practical steps a PCO should take to ensure your client is compliant
The practical steps your client should take to ensure they remain compliant
The correct method of applying for a GST Reclaim or submitting a GST return
Learn what scenario's the legislation is intended to cover
Planning your events to so that they meet the requirements of the legislation
How the logistics of the claim process works including obtaining refunds or paying GST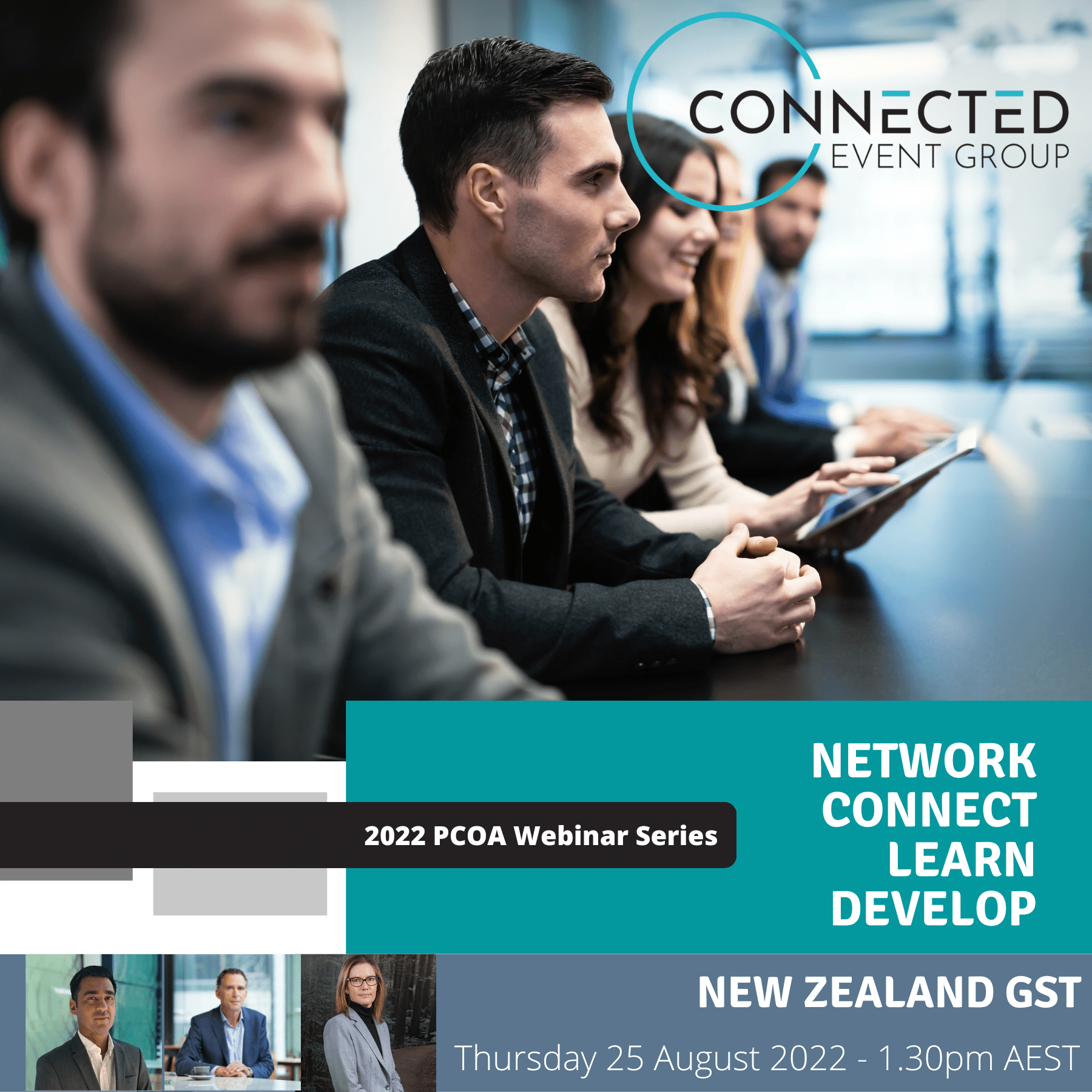 About the Presenters
Asheel Bharos
Associate Director, Business Advisory Services
Baker Tilly Staples Rodway
Asheel is a Chartered Accountant who has over 15 years' experience providing tax compliance, governance, business advice, audit and technical accounting advice to a range of organisations from sole traders to FTSE 250 listed companies. Asheel is experienced in helping multinational companies expand into New Zealand and has previously led TMF Group's New Zealand business.
Asheel has assisted a number of Professional Conference Organisers meet their GST obligations in New Zealand providing practical assistance at each step of the process. https://bakertillysr.nz/person/asheel-bharos
Maurits van den Berg
Senior Manager, Taxation Services
Baker Tilly Staples Rodway
Maurits van den Berg is a senior manager (taxation services) at Baker Tilly Staples Rodway. Maurits has extensive experience as a specialist tax consultant. Maurits previously worked in the Office of the Chief Tax Counsel. Maurits is co-author of A Practical Guide to Taxing Property Transactions, involved as co-creator of a tax structuring software product, and has participated in many webinars, industry presentations and across a range of media including television.
Maurits and his partner enjoy regular trips to the Mackenzie Country, sailing in the Gulf and beyond, all with their German Shepherd Margaux.
Helen Bambry
Business Events Manager – Australia
Tourism New Zealand
Helen Bambry joined Tourism New Zealand in 2013. Hailing from Millennium Hotels & Resorts where she led sales for Australia, she previously held a number of operational and sales roles within their New Zealand hotel portfolio. Helen has decades of hospitality and international customer relations experience, including a demonstrated history of delivering countless conferences and incentives in New Zealand.
As Tourism New Zealand's Business Event Manager, Helen is responsible for increasing the profile of New Zealand as a premier business events destination through strategic partnerships across event agencies, associations, and corporations.