PCOA Webinar Series: Cyber Security – Understanding the latest threats in 2022
24/03/22 @ 2:30 pm

-

3:00 pm

AEDT
PCOA Webinar Series: Cyber Security – Understanding the latest threats in 2022.
Date: Thursday 24 March 2022
Time:   2:30 pm to 3:00 pm AEDT
Webinar Overview
Did you know that Cybercriminals are attracted to small to medium-sized businesses?
A recent report from the Australian Cyber Security Centre estimates that $300 million per year is reported lost to cybercrime by small businesses.
Whether you are a business owner or employee your reputation and trusted relationships are key to your success. However, the data that many businesses hold on thousands of individuals and companies makes us an attractive target for cyberattacks.
Maria Padisetti is an IT expert who will help explain cyber security in a language we can all understand. This webinar will include:
Understanding the current threat landscape
Establishing cyber security protocols to increase resilience and manage risk
Driving cyber security priorities and investments with an outcome-driven approach
Join us to make sure that cyber security stays top of your mind.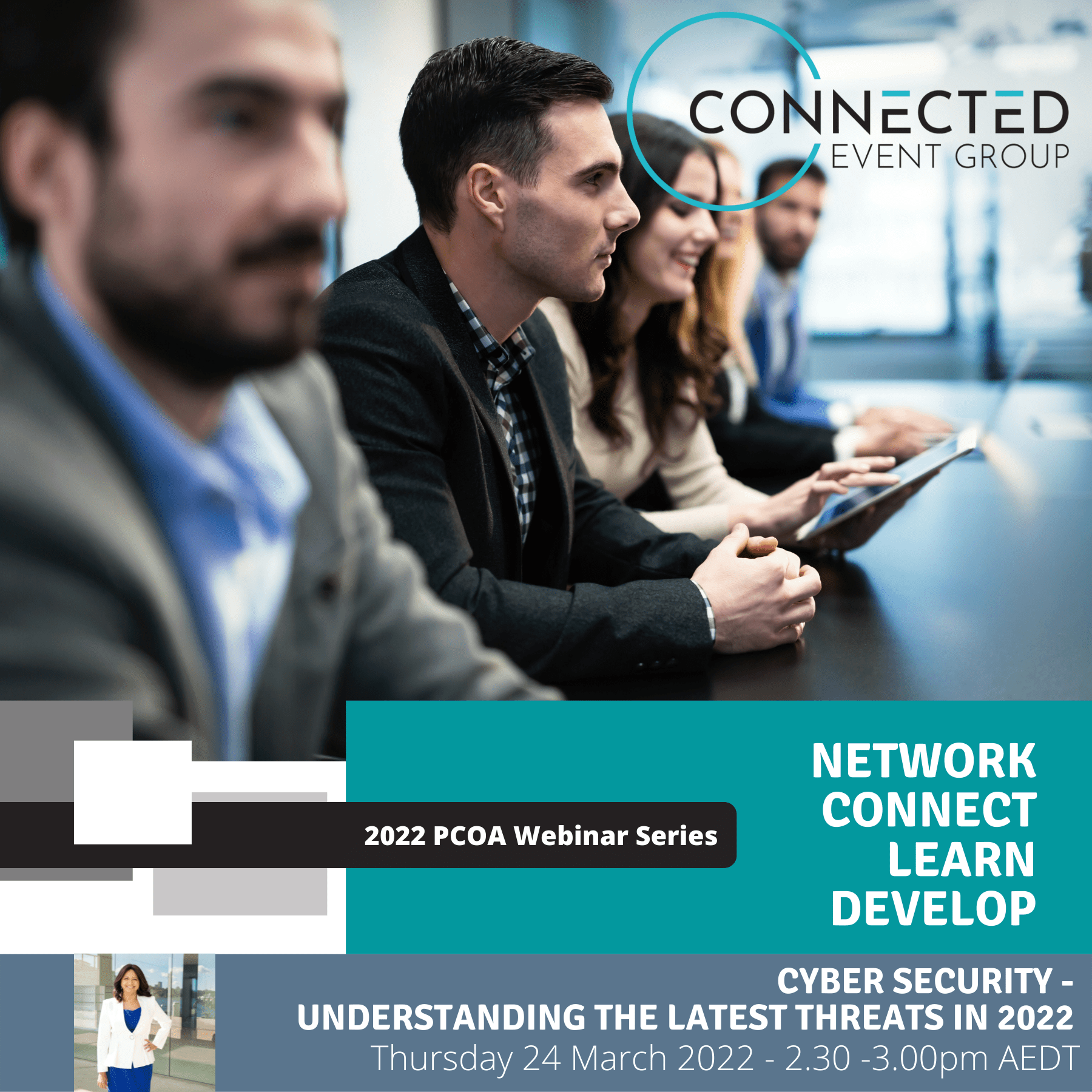 About the Presenter
Maria Padisetti, Co-Founder & CEO of Digital Armour
Maria started her career as an Electrical Engineer for the #1 consulting firm in New Zealand. In 2002, she and her husband launched Digital Armour. Their aim was to transform businesses through the use of Technology using Maria's expertise, as a Business Transformation Expert, along with her highly specialised technology team. Digital Armour has been making a positive impact on businesses of all sizes since those early days.
She is a regular speaker at Fora and has spoken at CeBIT, WCEI, Universities and Schools, AIIA and countless other events.
On a personal note, she is passionate about personal development and helping others achieve the seemingly impossible and practices customer satisfaction and happiness like a religion.
Digital Armour is a multi-award-winning IT services company with a track record of working with the family business sector for over 19 years. They have a team of highly specialised cybersecurity experts who consult to the Federal Government, privately owned businesses and publicly listed companies with stringent requirements.
Digital Armour is consistently handpicked by world-class vendors such as Microsoft and Telstra to co-launch cutting-edge technologies. They have been first in the country to implement technologies such as Office 365, Microsoft Teams calling solutions, and recently a technology that is first in Australia for security along with Telstra.