PCOA Webinar Series: Breaking Brain Drain
28/04/22 @ 1:30 pm

-

2:00 pm

AEST
PCOA Webinar Series: Breaking Brain Drain
Date: Thursday 28 April 2022
Time: 1:30 pm to 2:00 pm AEST
Webinar Overview
Even prior to the challenges of the last two years, demands, both personally and professionally, could have a tendency to leave us feeling a little flat or zapped mentally. The rush to remote work made it easy to fill ones calendars with back to back meetings. Add to that an endless increase in 'priorities', there's little wonder people have been feeling a little mind tired. Taking care of ones own mindset has become a priority topic.
In this webinar, Mark will share some tools that will add value to yourselves.
Habits To Hush The Mind
Flipping The Stress Switches! (Problem + Solution Thinking)
Don't Dumb It Down (Your Mind As A Muscle)
Plugging The Productivity Spillways
Q – Q – MA  (A Trilogy For Daily Tranquility)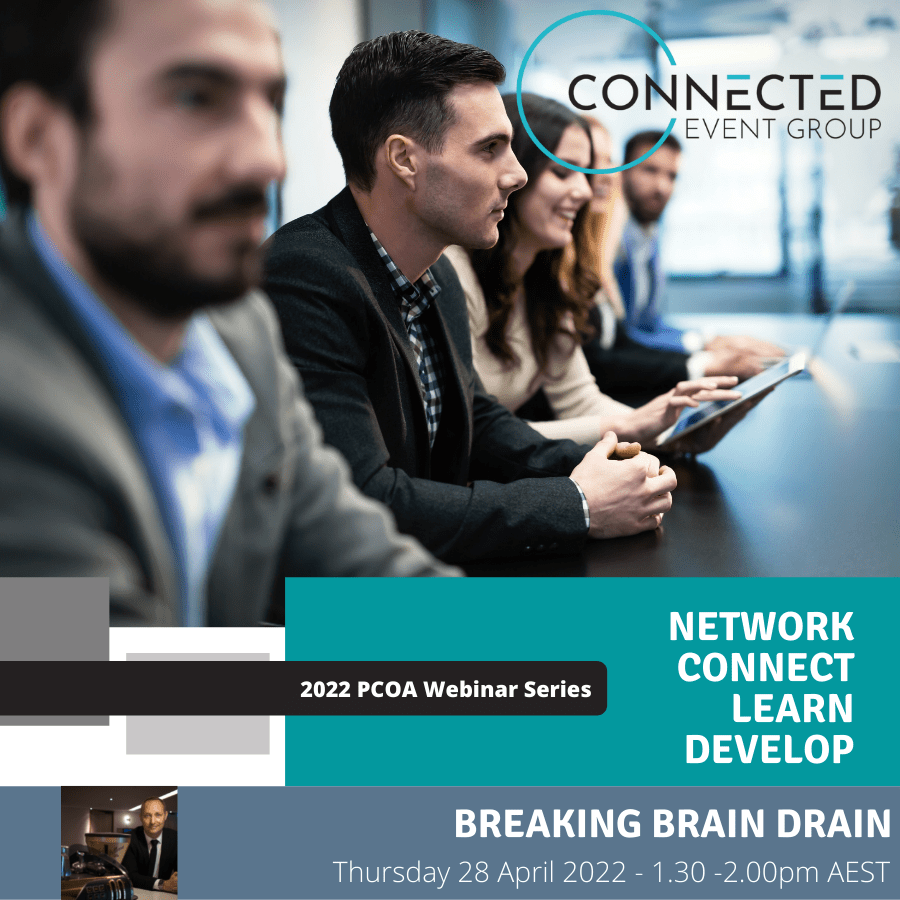 About the Presenter
Mark Carter
Mark Carter is a director, international keynote speaker, trainer and author. He has 25 years' experience as a global learning and development professional building capabilities for blue chip organisations and SME's around critical pillars such as culture, leadership, sales, customer experience, innovation and adaptability.
As a former leader and development head for Contiki Holidays across Europe he's built a career and expertise around people, connection and human behaviour.
Mark has designed and built a bespoke learning management system for SME's and  is a regular mainstream media contributor. His TEDx talk was the movie trailer for his latest book 'Add Value'.
As a learning professional Mark understands well the importance of embedding messages through content. His new signature style 'son et lumiere' keynotes are innovative leading edge! No slides. No clicker. Cinematic pairings (single and three screen stage ready) create a submersed sensory learning experience for his live keynotes. So far he has five unique productions in this range ready for your events. You'll get a chance to experience this at PCOA22 in Hobart later in the year… meantime, you can get a sense of his infectious enthusiasm and his care for all his audiences.
Mark Carter is sponsored by ICMI Speakers & Entertainers