What is available in your state?
To assist with the return of face to face business events we aim to keep our members up to date and across any grant opportunities available to them or their clients for future business events.
AUSTRALIA WIDE
Business Events Grant Program
On 11 March 2021, the Australian Government announced an extension to the Business Events Grants program and changes to the program guidelines.
The minimum grant amount will be reduced to $5,000 (from $10,000) to allow smaller businesses the opportunity to apply.
Extending the support for events scheduled through to 31 March 2022 to allow events that were postponed early 2021 the opportunity to benefit from the program.
Increasing the number of delegates covered by the grant.
Increasing the sponsorship cap.
Expanding the priority sectors.
Applications for the grant will be extended to 30 June 2021. Expression of Interest (EOIs) for event owners to have their event included on the Schedule of Approved Business Events will also re-open early April.
An updated version of the program guidelines and eligibility criteria for the Schedule of Approved Business Events will be published by end of March.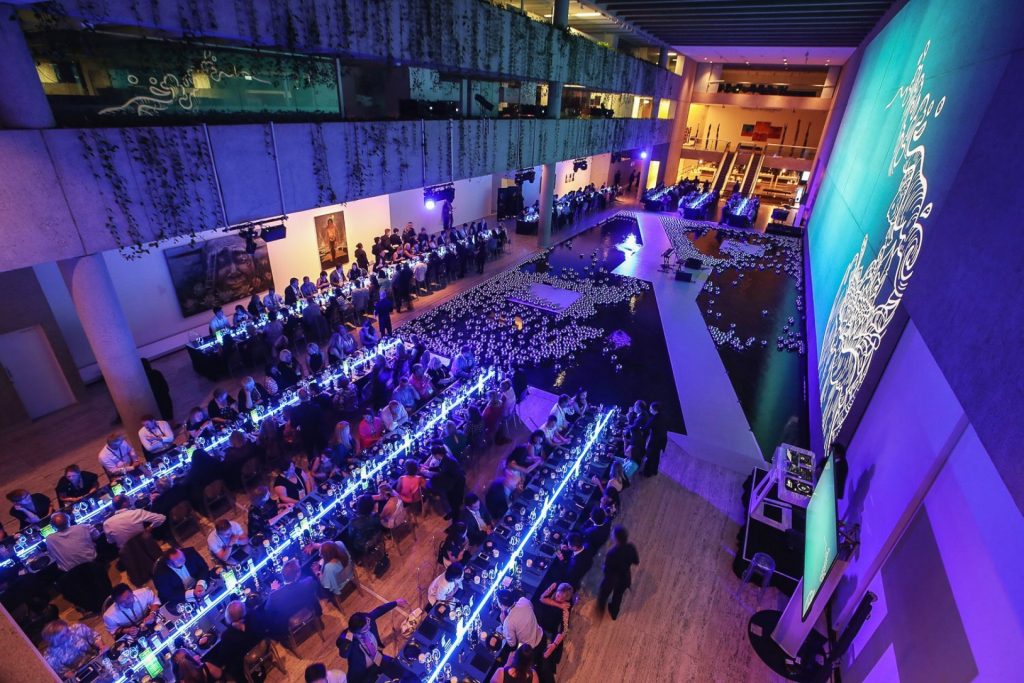 Tourism Australia – Business Events Boost Program to aid Domestic Recovery.
Applications for a new domestic partnership program to support industry-led business events marketing and distribution projects will open 1 July.
QUEENSLAND
The Tourism and Events Queensland (TEQ) National Business Events Program (NBEP) provides funding to support the recovery of the Queensland Business Events sector by attracting national conferences, conventions, exhibitions and corporate events, with a view to drive economic activity and increase visitation to the State.
Who can apply?
Applicants may apply for funding between $17,500 and $95,000 (excluding GST) based on $50 per in-person delegation attending a two-day Event, or $100 per in-person delegate attending an Event with a minimum duration of three days.
For more info and to apply visit download this flyer.
Business Events Acquisition and Leveraging Fund (ALF)
TEQ's ALF provides bid support to assist in securing international business events to Queensland. To enquire about potential funding assistance, please complete the enquiry form here.
ALF Eligibility
To be eligible to apply for funding, the following criteria must be met:
The Event must be an International Event.
For International Corporate Incentive Groups only, there must be a minimum 200 international delegates in attendance per day.
For International Association Conferences only, there must be a minimum of 400 delegates in attendance each day, of which 50% must have travelled from overseas.
The Event must be in the bidding phase and must be bidding against international destinations. No confirmed Events will be considered.
Alternatively, you can contact your local Convention Bureau to discuss how they can provide assistance including the provision of relevant destination information.
BRISBANE
Brisbane Economic Development Agency (EDA) is offering financial support to eligible business events that choose Brisbane for their 2021 or 2022 event. For a limited time, cash support of $50 per in-person delegate is available to help reduce event costs and upgrade your conference program. Funding is limited to an allocated budget and applications will be assessed in the order in which they apply, until the funds have been expended. For further details including terms and conditions and the enquiry form please go to  https://www.choosebrisbane.com.au/conventions/upgrade-your-conference.
In addition to the support available from Brisbane EDA, Tourism & Events Queensland have also launched a National Business Events Program to support business events in Queensland. Pending meeting the criteria, events could be eligible for both funds should they select Brisbane as the conference destination by 30 June 2021. Please note that the clients/PCO will need to apply directly to TEQ for this support. Further details on this support, along with a link to the Smarty Grants application can be found here – https://teq.queensland.com/events/events-support/business-events.
CAIRNS & GREAT BARRIER REEF
Business Events Cairns & Great Barrier Reef also offer funding for eligible events with a minimum of 300 delegates. Funding is assessed on a case by case basis with priority given to events held during the shoulder season of October – May. Funding is awarded based on the number of delegates attending the conference in person with an average amount of $50 per delegate. For further information contact Kylie Brand on +61 7 4015 1239 or mail: Kylie.brand@ttnq.org.au
NEW SOUTH WALES
From 6 April 2021, $5.5 million in funding will be made available to support business events, conferences and conventions across Greater Sydney and NSW, as part of a major COVID-19 response package designed to encourage people back into the Sydney CBD in particular, and support jobs in the accommodation, entertainment, and tourism and business event sectors.
Full funding program details will be released by BESydney on 6 April on www.meetinsydney.com.au.
The NSW Regional Business Event Development Fund is currently open for applications. Applications are open until 30 April or until funding has been expended.
Details of the Fund can be found here – https://www.meetinnsw.com.au/business-event-development-fund