The Hotel Grand Chancellor Hobart is home to Tasmania's largest purpose-built conference and events facility.  Their central waterfront location means that you can't help but feel that you are somewhere different and special when you hold your event at HGCH.
Featuring a tiered auditorium for 1,100 delegates, capacity to host up to 125 trade booths and 11 flexible event spaces, HGCH offers a range of conference & event spaces suitable for all event types.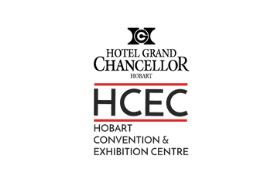 HGCH is all about personable and memorable service, focusing on all levels of the event from delegates to client to the event manager. Their specialty is bringing the destination into the event, using local produce and suppliers to heighten the delegate experience.
Take 1,100 delegates to Hobart for a conference experience like no other.
Contact: Natasha Steele
Phone: +61 3 6235 4564
Mobile: +61 437 072 010
Email: cesmsales@hgchobart.com.au
Website: www.hcecgrandchancellor.com