Webinar Series: Making Your Event Accessible
August 11, 2016 @ 1:30 pm - 2:00 pm
PCOA Webinar Series– Making Your Event Accessible
Date: Thursday 11th August 2016
Time: 1:30 pm to 2:00 pm – AEST
An accessible event is an inclusive event – one that everyone has the opportunity to attend and take part in. Making your event accessible is much more than making sure that a person in a wheelchair can get into a building. We'll guide you through the steps to improve everyone's experience of your next event, from accessible communications through to the built environment and how to prepare your staff.
This webinar will uncover:
• Why is it important to make your event accessible?
• Understanding your legal responsibilities (and what can go wrong)
• Making communications about, and during, your event accessible
• Making the built environment accessible
• Having an inclusive approach
About the Presenters – Melanie Page & Virginia Richardson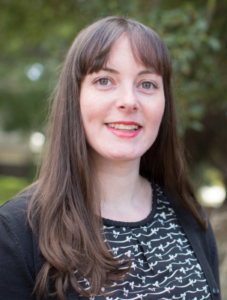 Melanie Page is a savvy communicator with extensive experience in both the government and community sectors as well as 12 years' experience writing and presenting for radio.
Melanie is an integral part of the team at the Information Access Group, a communications agency that specialises in accessibility, working  in both an editorial and project management capacity.  She works on a number of projects including converting documents into plain language and Easy Read for government and community organisations and project managing the design and development of accessible websites.
Virginia Richardson is passionate about building strong, diverse, connected and healthy communities. She is committed to equal access and inclusion for all and writes a regular Disability News and Events email bulletin.
Virginia currently works for the Mornington Peninsula Shire Council in Disability Community Inclusion – Metro Access. She works on a wide range of projects and policies to make the Mornington Peninsula more accessible and inclusive for people living with disability (and their carers) including Beach Access, Online Disability Awareness Training, All Abilities events, gardening projects, carers days and information forums.
You can register HERE.
For further information contact:
The Professional Conference Organisers Association Inc
Phone: +61 435 374 476 Email: admin@pco.asn.au